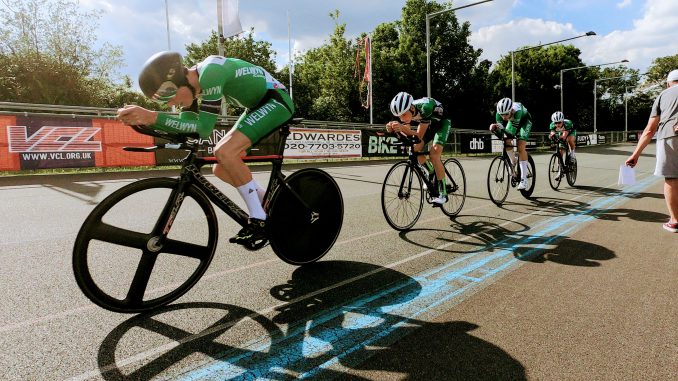 The Welwyn Academy has a successful record of supporting many talented and dedicated youth and junior riders through a realisable progression of racing on both track and road.
We will have two Academy intakes this year – one in January and one in July. For each intake there will be a roller test and an associated led/supported ride. Riders will need to attend the roller test and the led ride to be considered and will complete a rider profile to support their application – these will be given out on the roller test evening and handed in at the led ride. Please see this link for more details.
For January the roller test evening will be on Thursday 23rd Jan and the led ride will be on Sunday 26th Jan. The roller test will take place in the studio at GSP in our usual turbo/roller session slot – starting at 8pm prompt and finishing around 9.15pm. Riders should have a road bike (with computer that is able to measure speed and time over distance), rollers, drink and a towel. The led ride will start outside the Puma Centre, GSP at 9.30am. The ride will be 3 hours with an average speed of 16 mph. For both, riders should arrive 10-15 minutes in advance.
Graeme