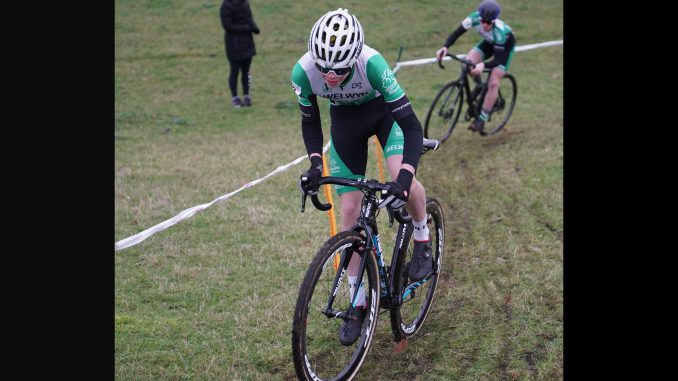 Club results from round 10 of the Eastern CX League on Sunday.
Oliver Beale won the under 12 race and leads the series by a comfortable margin – sister Isobel was 8th and second girl. Daniel Elliott won the under 10 race while Euan Woodliffe took a third pace in the under 16 race just missing out on second spot in a close finish.
After a couple of outings to Belgium racing for the GB team over Christmas, Joe Kiely recorded 4th place in the senior race for his new team, HMT Hospitals Giant Cycling Team. We wish Joe all the best for the future after his successful graduation from the Welwyn Academy.
Women
17 Elanor Cadzow
Youth
3 Euan Woodliffe
6 Nathan Hardy
15 Finlay Woodliffe
24 Rupert Cavill
U12
1 Oliver Beale
8 Isabel Beale (2nd girl)
U10
1 Daniel Elliott