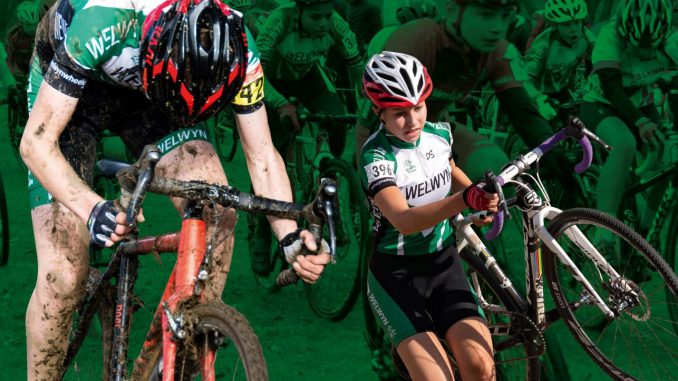 If your New Years Resolution is to improve your Cyclo-cross Skills then come and join like minded riders on our purpose built, floodlit CX training area.
Sessions run from 7.00-9.00 every Tuesday and Wednesday evening and are open to adults and children, members and non members.
Wednesdays are aimed at beginner to improver riders of all ages (adults and children), and if you've never been to one of our sessions this is a great place to start. The atmosphere is fun, with a large portion of the evening focused on bike handling skills allowing you to work as easy or as hard as you like. Each week has a different subject focus, but core basic skills are still the name of the game. Want to carry more speed on corners? This is the place to start.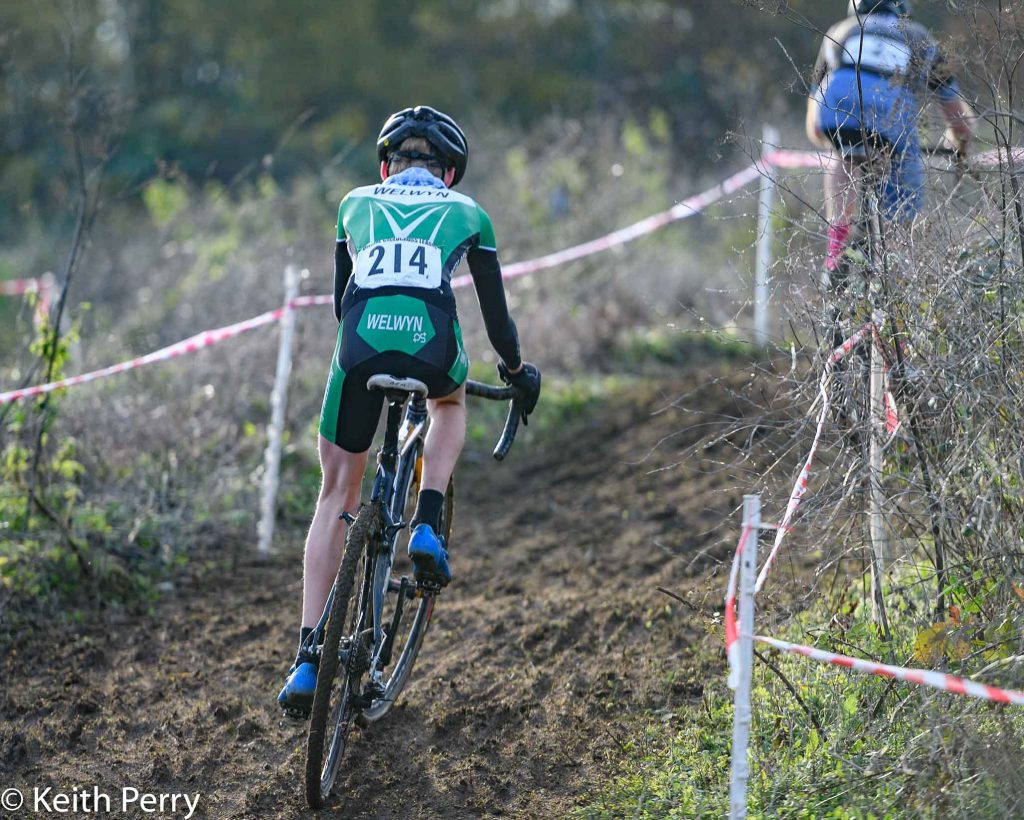 Tuesdays are aimed at more experienced riders of all ages, although under 14s are by invite only (try a Wednesday first and ask). The pace is faster, and efforts longer, but having fun and bike handling are still the main focus. You may be lucky enough to find a GB team member or two riding alongside you, but don't let that intimidate you as they are supportive, fun, and fall off just as often as you do.
Our coaches are BC qualified, have a passion for improving your riding, and look forward to meeting you. Bring a smile, a sense of adventure and a change of clothes!
The details:
2020 sessions start on the 7th and 8th of Jan respectively (see Whats on)
Sessions are £7 for adults and £5 for under 18.
The location is Gosling Sports Park, Stanborough Road, Welwyn Garden City AL8 6XE.
Arrive 10 – 15 mins before the session starts and head down to the Velodrome where sign on happens in the bike storage building.
Bikes must be in a good working order with two working brakes and be either a CX bike or MTB. Please no shopping baskets (really!) or other protrusions.
A specific cycling helmet is to be worn and my best advice is to wear layers which you can easily take on or off as you heat up/ cool down. I would also recommend gloves/ mitts (if you have both, bring them).
Bring a drink or two and keep them with your clothes bag. We stop often for drinks.
If you have any further questions please contact us. We'll aim to reply within 24 hrs.