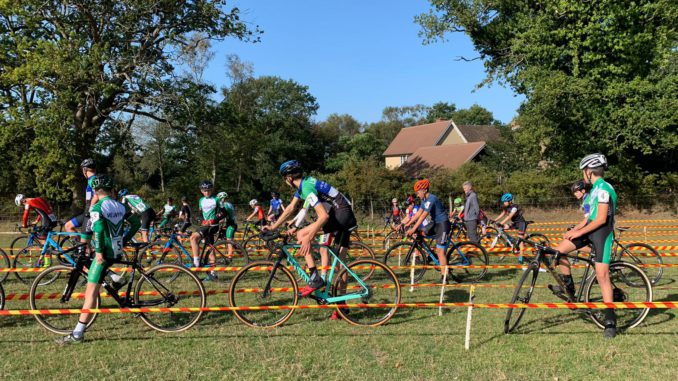 The Stow Scramble Cross, Eastern CX League's trial event prior to figuring out what racing is going to be possible this season, was a resounding success on Saturday.
Open only to those who affiliated with the league last season, with new guidelines in place to trial, feedback was positive about the new arrangements. From the socially distanced start grid, grouped into 5 separate 'bins', to the self-service pits – this is what we will have to happily get used to in order to have some half-normal racing this season. Twelve of the Welwyn CX squad turned themselves inside out in the heat with Ethan Storti, Daniel Elliott, Leon Atkins and Isabel Beale gaining podium places in their age categories.
The same Haughley Park course was re-used for the first MSG East series event on Sunday with 6 Welwyn Wheelers making the return trip. Leon and Mark Lightfoot ended up on the podium this time.
Stow Scramble Cross
Senior/Junior
18 Caelan Miller (J)
27 Toby Brown (J)
Vet 40
16 John Cavill
Youth
3 Ethan Storti
5 Leon Atkins (U14)
8 Dylan Starkey
15 Finlay Woodliffe (U14)
17 Oliver Beale (U14)
18 Robin Steer
19 Rupert Cavill (U14)
Under 12
3 Daniel Elliott
4 Isabel Beale (U12G)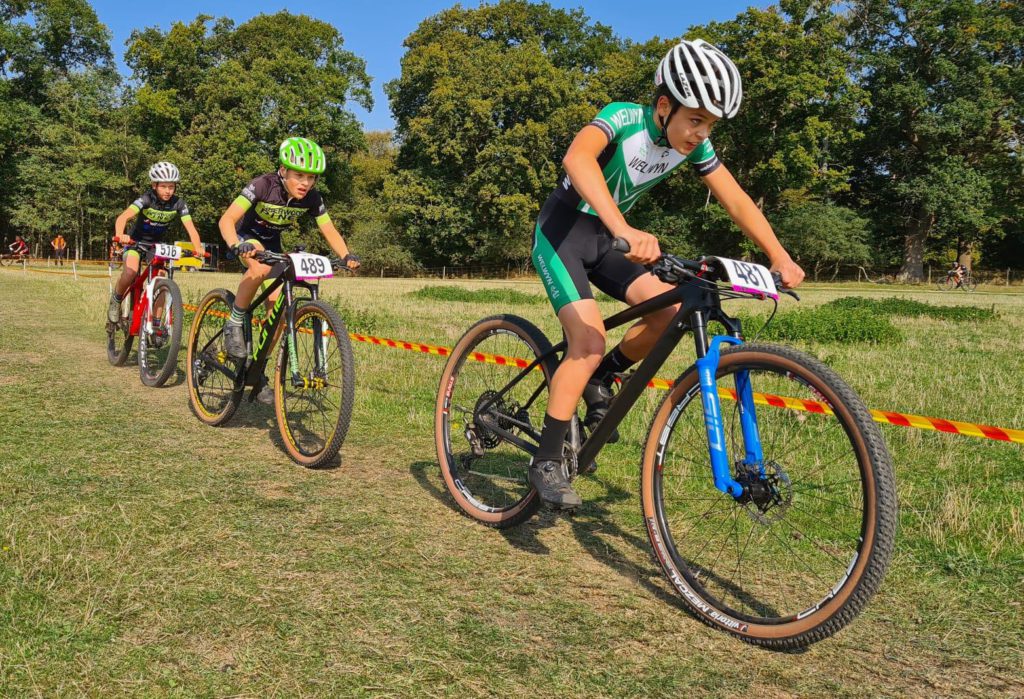 MSG Haughley Park
Male Over 13 Cat 4
3 Mark Lightfoot
7 Fin Woodliffe
Male Over 17 Cat 2
39 Ewan Elliott
U12
2 Leon Atkins
5 Oliver Beale
9 Isabel Beale
14 Daniel Elliott