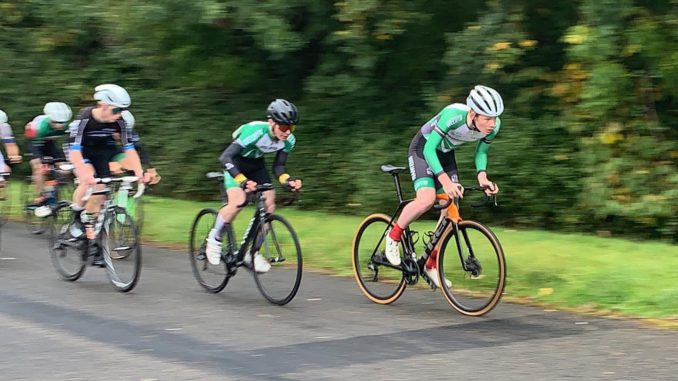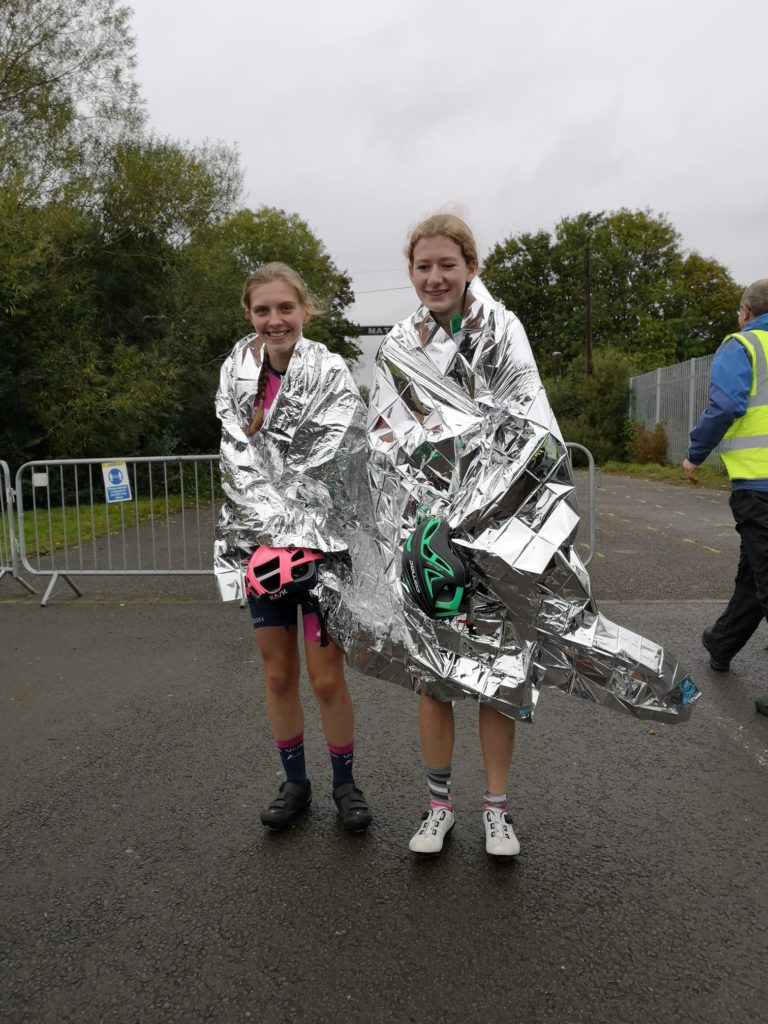 Despite the Storm Alex wet weather, there was plenty on this weekend starting with the very welcome return of circuit racing to the MK Bowl. Thanks to the efforts of Team MK, round 1 of the Autumn Youth series gave 5 members of the youth squad a chance to stretch their legs in two 15 minute crit races per age group on Saturday afternoon.
Sam Quiggin (3rd), Lucy Allsop (2nd) and Calum Moir (3rd) all achieved podiums spots in round 1, with Calum going one better in round 2. Dylan Starkey and Sam Gilbert also had good races and look in good form for the rest of the series.
At Sunday's Hemel Hempstead CC hill climb, heavy rain and strong winds battered the riders up a chilly Ivinghoe Beacon. Calum Moir came second again, only 1.8 seconds behind the winning time of Archie Peet. Mackenzie Pullen had a good ride to finish 4th and Leon Atkins, delighted to now be old enough to ride an open road TT, came an excellent 11th overall.
Meanwhile in East London Caelan Miller rode the Mott Street Hill Climb, finishing 6th overall and first Junior.
Finally, Mark Lightfoot and Ethan Storti represented the Wheelers at the HSBC British Cycling Cyclo-cross National Trophy at Westmorland. Mark was in his element in the wet slop finishing a fine 7th while Ethan came a decent 22nd out of a large field in his first CX race as an U16. Format changes for Covid-19 compliance this season mean that the pits have become a bike exchange zone, with no external assistance (and no jet washing) allowed, allowing Scott and Steve to have a relaxing time as a spectators.
Team MK Autumn Youth Series Round 1
Race 1 U14 Boys
3 Samuel Quiggin
4 Dylan Starkey
8 Sam Gilbert
Race 1 U14/16 Girls
2 Lucy Allsop
Race 1 U16 Boys
3 Calum Moir
Race 2 U14 boys
5 Samuel Quiggin
8 Dylan Starkey
11 Sam Gilbert
Race 2 Girls (U14/16)
4 Lucy Allsop
Race 2 U16 Boys
2 Calum Moir