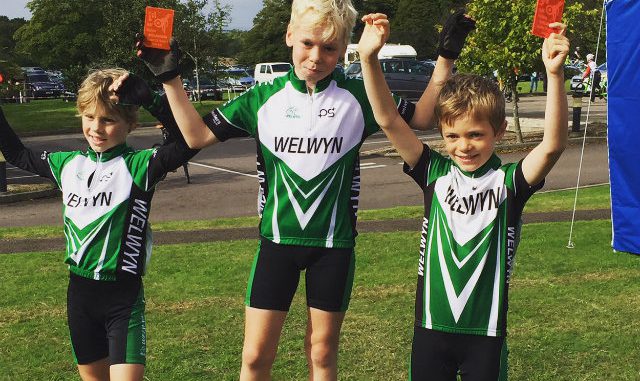 The first round of the Central League Cyclo-cross was run at RAF Halton near Tring on Sunday and produced some fantastic results for the Welwyn Wheelers on an excellent course.
The opening Under 10 boys race saw Rupert Cavill, Finlay Woodliffe and Dillon Knott ride away from the field and take the top three places – Henry Landon was 5th. This was followed by the under 8's which was won by Xavier Knott backed up by Mackenzie Holt 4th girl. A great start to the days racing !
This slideshow requires JavaScript.
In the Under 12 group Dylan Starkey was third. Thomas Dixon 4th and Jerry Landon 13th. Beth Bennett and Poppy Knott were 3rd and 4th in the girls race. The younger age groups all rode on a small course of around 1.5kms
The remaining age groups all rode the full course of 4kms with a lap time of around 11 minutes – Oli Stockwell was the clear winner of the Under 16 boys with Joe Bennett in 5th place. Joe Kiely won the under 14 boys with Ben Hinchliffe 5th. Both Euan Woodliffe and Max Jackson punctured and failed to finish. The under 14 and under 16 girls started together – Naomi Holt won the under 16 race with a strong positive ride with Freya Butler 3rd.
The Novice race which started 4 minutes behind the youth race had a massive field of around 40 riders – Andy Holt made a good start and led the race until the final lap when he unshipped his chain and was overtaken but finished in 2nd place – Malcolm Starkey in his first ever race was 8th.
The Senior race for the 40-49 age band had an enormous field of over 80 riders – John Cavill had an excellent race and was the best placed Wheeler in 14th place – Tom Hinchliffe was 21st and James Robertson 25th. Gwill Park and Nathan Blackmore were the leaders in the Junior race but Nathan dropped back due to a puncture while Gwill retained top spot to win the race with Nathan third.
A number of the Wheelers travelled to Basildon in Essex to race in the Eastern League Cyclo-cross race – Elspeth Grace won the Womens race by a comfortable margin – Martin Dossett was 16th in the 40 + race.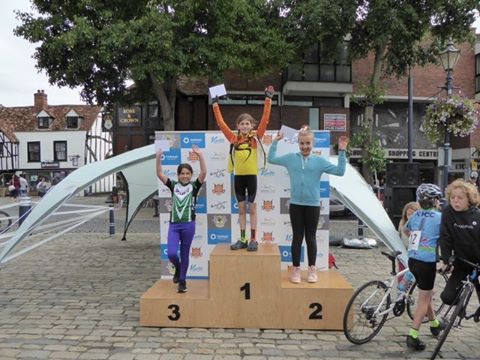 Sunday was the final race in the Town Centre Tour of Herts series in Hitchin on a 2km circuit with plenty of tight bends plus a stretch of cobbles to test the riders skills and endurance – Tom Sharples was second in the under 14 race and Tommy Lidyard was 7th in the under 10 event. Martin Bicknell was third in the senior Novice race. In the Womens race which started with around 20 riders Clare Fisk and Rachel Dunne were 7th and 9th.
A busy weekend plus some excellent results.
Peter