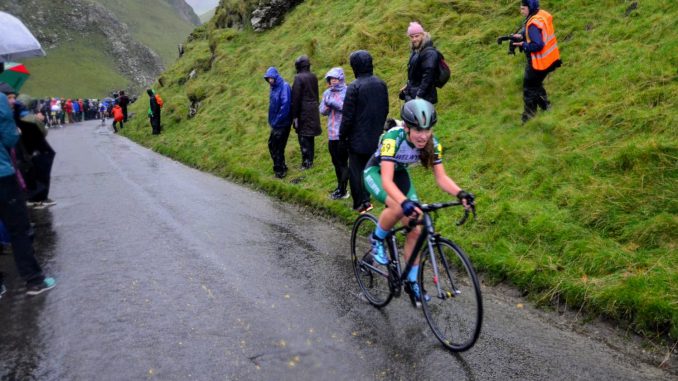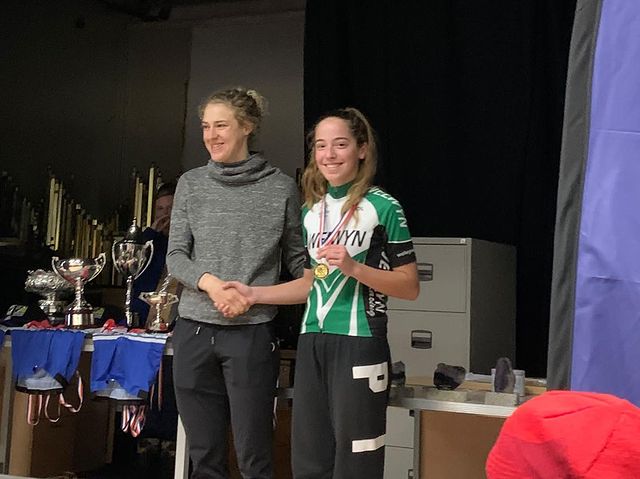 Ellie Mitchinson achieved the best result of her young career at the National Hill Climb Championship on Sunday. Held at the iconic and brutal climb of Winnats Pass, with an average gradient of 16% and maximum of 23%, Ellie powered through torrents of rain to finish 3rd in the Junior Women category (also first out of the 14 year olds).
Mackenzie Pullen returned to racing after a period of absence to finish 12th out of the Junior Men and 76th place overall.
With there being a break in the Eastern and Central CX league schedules a bunch of Wheelers entered the latest London League round at Hog Hill. Conditions were reported as wet with compact and bijou pits.
London CX League Round 6 – Hog Hill.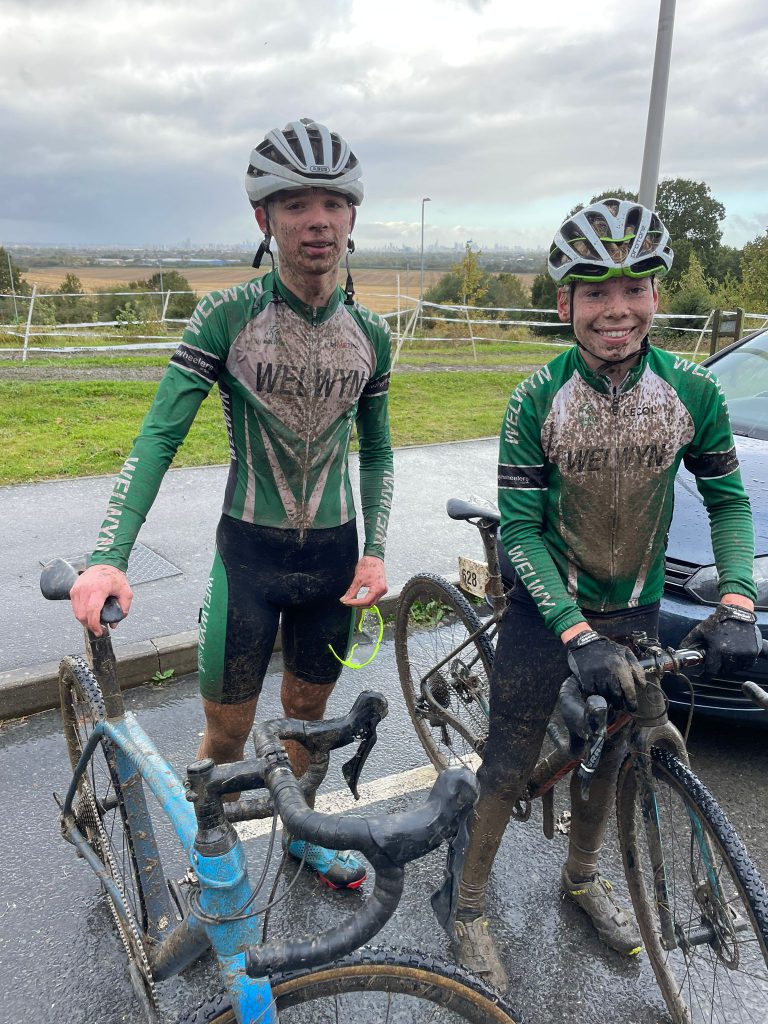 Youth B Girls
4. Isabel Beale
Youth B Boys
1. Leon Atkins
2. Oliver Beale
Youth A Girls
3. Lucy Allsop
Youth A Boys
7. William Pollard
8. Rupert Cavill

Junior Men
3. Caelen Miller
6. Robin Steer
Vet 40 Men
35. James Robertson