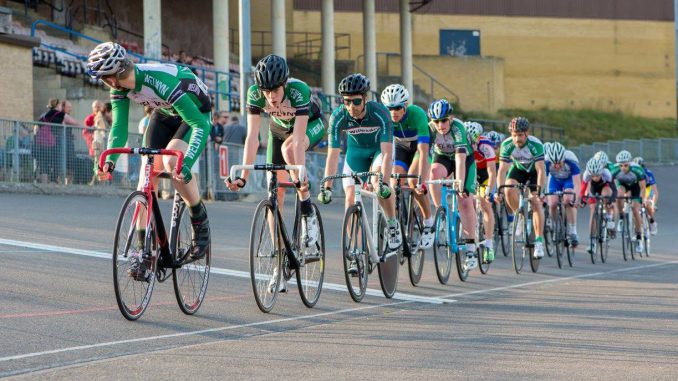 Track training sessions start on Saturday 2nd April and will run through until Autumn.
Please note the session timings on Saturday mornings have changed this year and are shown below.
Saturday 2nd April until the Autumn
Track Improvers/experienced Track Riders (Youth & Seniors):           9 am to 10.30 am
Go-ride Freewheel Youth Session (5 – 16 years of age):                             9 am to 10.30 am
Wednesday Track sessions 6 April to September 7 pm to 9 pm: Welwyn Racing members only
One-off Track session Saturday 2 April 10.30 am to 12 pm Welwyn: Racing members only
Saturday Novice Track Sessions
For details of novice track sessions please email tracknovice@welwynwheelers.org.uk.
Open Track training starts Monday 4 April 7 pm to 9 pm. Minimum age 10 years plus:
To ride on Monday evenings riders are expected to be competent track riders.
Riders are expected to have all the basic track skills and to be able to ride confidently on all areas of the track, with the safety and consideration of other riders in mind.
Any Riders wishing to be assessed to race the Welwyn Track League must make themselves known at sign on. Riders will be issued with a bib for identification purposes during the Race Training Session. If successful, riders will then be able to register for Track League but will still be under initial probation at the discretion of the TL Promoter and Commissars. Riders will be sorted into groups depending on ability during the session.
Friday Track Training leading up to Track League starting 7 pm to 9 pm. Minimum age 10 years plus                                                                      Three track training for accredited Track League riders only on Friday 8 April, 15 April and 22 April.