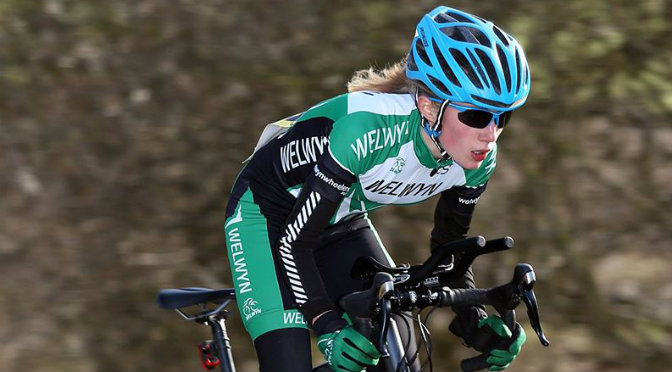 The Welwyn Wheelers 50km Hilly Time trial on Good Friday had a good field of 96 riders and was run on the usual course consisting of the Whitwell road race loop followed by a route via Hitchin, Ley Green, Whitwell, Kimpton and the finish in Codicote. The weather was fine and sunny but the overnight rain resulted in massive puddles for the riders to negotiate on various parts of the course.
Best time of the day was recorded by Joe Fry now riding for Pedal Heaven in a time of 1-11-16 , this was a great ride on a testing course and was just over one minute ahead of the next rider Ashley Cox (CC Luton). Andrew Digby was the top Welwyn rider is 1-20-58 followed by Keith Stockwell 1-21-06
The prize for the fastest lady rider was won by Annabell Sill in 1-35-05. Michael Parry was the top junior rider 1-24-14 with Ollie Stockwell third in 1-24-50. Lauren Higham and Elspeth Grace were the top two female Junior riders in 1-42-12 and 1-42-35.
The race HQ was the Codicote Sports Centre, the race organiser was Andy Porter aided by a variety of helpers and marshals.
See full WW Hilly TT results HERE.
Peter