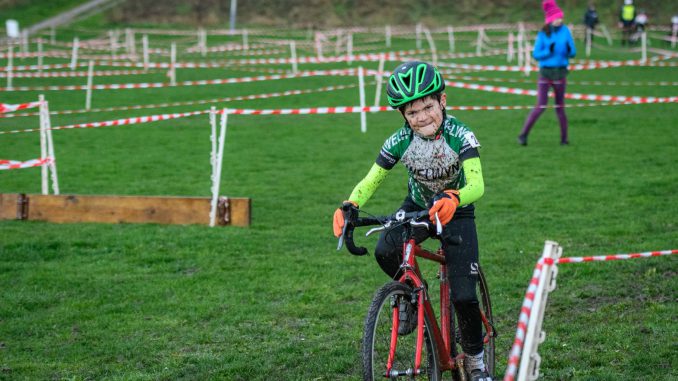 In addition to the Ipswich National Trophy, a number of the Wheelers rode in the Central League event at Hillingdon on Sunday. Rupert Cavill and Finn Woodliffe took the top two places in the under 12 event with Henry Landon 4th and Dillon Knott 8th. The younger Knott, Xavier, was 5th in the Under 10 race.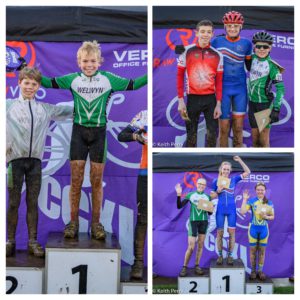 In the boys Under 14 category Cormac Nisbet was 3rd, Ethan Storti 4th and Thomas Dixon 8th. Beth Bennett matched sister Ellen's performance at Ipswich by coming 4th in the girls race. The under 16 boys race saw Harry Heard score his best result with 4th spot followed by George Dalgarno in 7th – Sasha Blendis 2nd and Molly Marriot 5th in the girls race. In the Senior event John Cavill took 21st place in the 80 strong 40+ category.
Also at the Weekend Oli Stockwell was part of a GB team that travelled to Belgium, finishing 16th on Saturday at the Brico Cross race at Essen. On Sunday at the classic Vlaamse Druivencross Cyclocross at Overijse, Oli moved up through the field in the first couple of laps to 10th but then unfortunately crashed and got run into, ending his race. A great experience nonetheless.
Fans of Belgian Cyclo-cross photography will enjoy the galleries at http://cyclephotos.co.uk/2018/12/09/2018-druivencross/