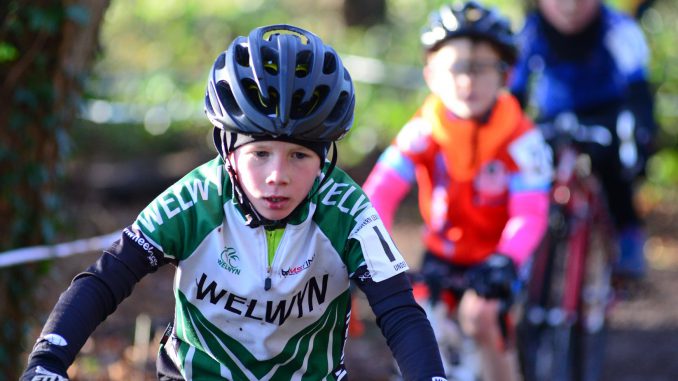 The cancellation of this weekend's Central League Berkhamsted fixture meant that a journey to Ipswich or further afield was required to get some racing in.
A handful of riders made it to Trinity Park for the Eastern League, making good use of the National Trophy Series course from the previous weekend.
Young Daniel Elliott continued his good form, picking up 7th overall in the early U10s race. Finn Woodliffe achieved another U12s victory by distancing his nearest challenger on the 3rd lap of 8 and eventually winning by 25 seconds. Finally, Mark Lightfoot claimed 6th place in the Youth race and first U14.
Meanwhile Joe Kiely plus entourage journeyed deep into Belgium to compete in the Telenet Superprestige Zonhoven, featuring the "De Kuil" sand descent. Joe had a dreadful start in the Nieuwelingen race losing his chain on the first bend, however from about 40 seconds off the back he worked his way through the field to finish 17th of 34 starters. A great result in the circumstances on one of the most iconic courses in cross.
Pit crew lead Dave came back raving about the crazy beer tent music. Enjoy!