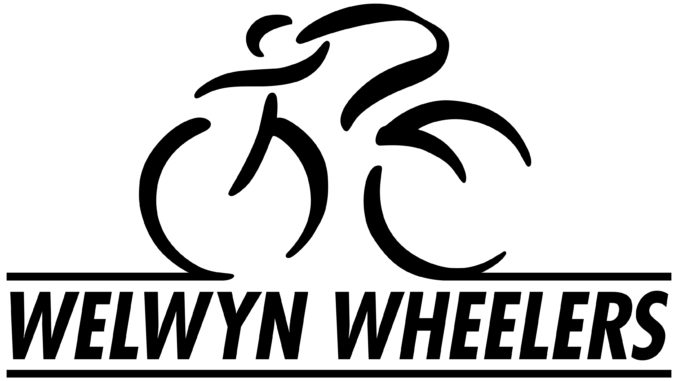 Open to all riders – there will be a special RBOT (Road Bikes On Track) this Saturday 13:00 – 15:00. Sign on 12:30 @Gosling Sports Centre, Welwyn Garden City, AL8 6XE. £10.
Welwyn Wheelers CC run regular training sessions for all abilities from beginners to Olympic pathway athletes. This weekend, the coaches have been asked to run a one off road cycling specific, skills training session aimed at group riding. The session is suitable for all riders who wish to ride safer in a group, and work cooperatively with the riders around them. This could be weekend cafe raiders or triathletes learning to draft/ group ride. The session is specifically skills based therefore all levels of fitness are welcome, with the minimum capabilities of being able to ride for the two hours. The session will take place on our purpose built outdoor Velodrome and will cover the following skills:
Bike handling skills – cornering / braking
Group riding – semi cooperative 
Chain gang riding – fully cooperative 
Echelons etc
There is a minimum age of 14 however this session is primarily aimed at older riders/triathletes. Bring your road bike, helmet, gloves, covered shoulders and a big smile. Click here to Register.