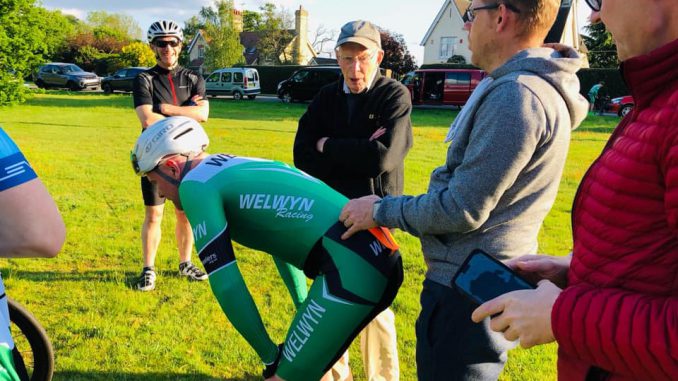 The weekly Tuesday evening Club 10 time trials are now in full swing with increasing numbers of entrants enjoying the balmy summer evenings.
Oli Stockwell has the best time so far in 2019 with 00:20:43.
Get yourselves down to Cole Green and you too could feel as good as Chris!
Club 10 TTs run every Tuesday run as a series until August 13th, points accumulated every week. Get to the start at about 6:50pm to sign on. Entry is open (free for Welwyn Wheelers); Meet is at Cole Green (between Welwyn and Hertford, just off the A414).