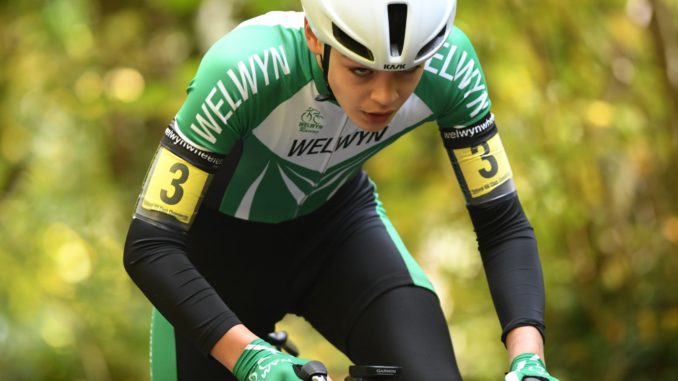 Returning hill climb specialist Jamie Dene was the quickest of the Welwyn riders who raced up Streatley Hill at the 2020 RTTC National Hill Climb Championship on Sunday, finishing 57th overall and closely followed by the time of MacKenzie Pullen, 15th in the Junior category. Calum Moir, Leon Atkins and Robin Steer also made the trip and contributed race faces for this week's gallery of pain. Leon's time was particularly impressive for a 12 year old, finishing ahead of 148 older riders.
The hill, rising out of the picturesque Thames-side village of Streatley with an average gradient of 13% and a maximum of 25.9% was a brute with the overall winning time requiring an eye watering effort of around 10 watts/kilo against the Nation's best.
The Reading CC organisers did a great job of putting on an event that 401 riders were able to escape local restrictions to attend from a start sheet of 479. Poignantly the event description lists the previous Male Junior course record as being held by Peter Bissell with 02:42.66 on 10-Oct-04.
Men
57 Jamie Dene Welwyn Whs 02:35.0 Male Espoir
Junior/Juvenile
15 MacKenzie Pullen Welwyn Whs 02:37.8 Male Junior
31 Calum Moir Welwyn Whs 02:55.5 Male Juvenile (8th Age/Cat:15)
50 Leon Atkins Welwyn Whs 03:21.1 Male Juvenile (1st Age/Cat: 12)
62 Robin Steer Welwyn Whs 03:51.9 Male Juvenile (13th Age/Cat: 14)