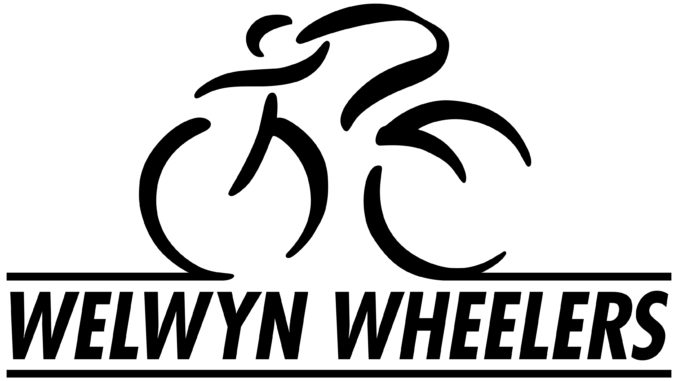 National Cyclocross Trophy series round 6 (17 January 2016)
Twelve Welwyn Wheelers youth riders travelled to Milton Keynes Bowl for the 6th and final round of the Cyclocross National Trophy on 17 January 2016. The series, which started in a warm, dry Southampton in October, finished on Sunday in a snowy Milton Keynes.
The course made use of the sides of the Bowl with cyclists having to negotiate icy and muddy slopes leading to many slips and slides. Ice built up on shoes and pedals whilst mud covered bikes and bodies.
First off were the under 16 girls. The Welwyn Wheelers riders were Elspeth Grace, Lauren Higham and Freya Butler who was riding in her first National event, this was followed by the under 14 girls, including Imogen Chastell. Elspeth finished 5th on the day but this was enough to put her in second place in the series, winning a silver medal to add to the bronze from the National Championships on 9 January. Lauren finished in 8th place and Freya was 12th. Imogen finished 8th in the under 14 race.
The Youth boys raced an hour later at midday with the snow and ice still covering the ground away from the course but the mud getting deeper on the course. Welwyn Wheelers were represented in the Under 16 boys race by Will Raymond, Sam Asker, Nathan Blackmore and Thomas Durkin. Oli Stockwell, Tom Sharples and Joe Kiely raced in the under 14 boys event. Will continued his consistent form and finished 6th 'for the third time in the series. Sam finished 23rd, Tom was 29th and Nathan 35th.
In the under 14 boys race Oli made it the fourth time he had finished third in the series and received a bronze national trophy medal. Tom Sharples finished in 19th position but unfortunately Joe did not finish.
A great set of results from a good club turnout with family members working together in the pits to keep the bikes moving.