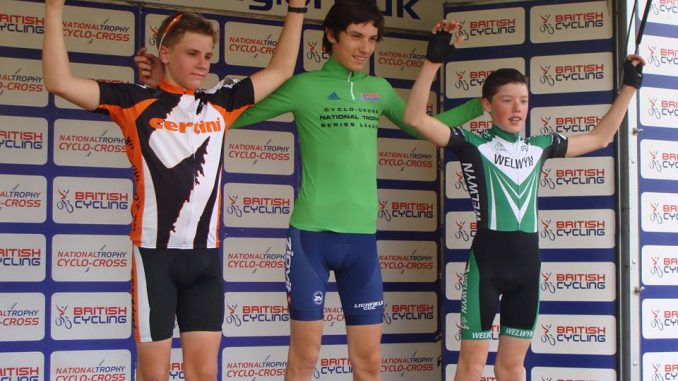 A small group of Wheelers riders competed in the opening round of the National Cyclo-cross series at Southampton – Elspeth Grace and Lauren Higham rode in the Youth Girls race. Elspeth rode exceptionally well to take 3rd place with Lauren 7th. Ollie Stockwell had another storming ride in the Under 14 boys event and was in the top three as they came to the finish – he finished third just losing out in the sprint for second place. Joe Kiely was 9th in the field of 31 riders.
Imogen Chastell came 11th in the under 14 girls.
Will Raymond was 6th and Sam Asker was 30th in the Under 16 event.
Cai Davies was 17th and Micheal Parry was 23rd in the junior men event.
Well done everyone great cycling.