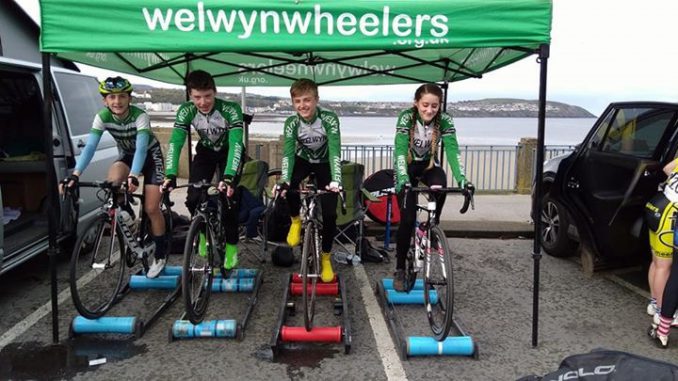 Four Welwyn Wheelers travelled to the Sleepwell Hotels Isle of Man Youth Tour, a three-day event held over the Bank holiday weekend attracting the best riders from all over the country.
This slideshow requires JavaScript.
The first stage was a short prologue time trial held along the seafront promenade. Joe Kiely got off to a flier coming 3rd in his category under 14 boys. Next Oli Stockwell and Archie Peet managed 28th and 55th respectively in the under 16 boys and Lauren Higham came in 13th in the under 16 girls.
The second stage was set on a flat 3km circuit with a howling tail wind in the home straight. In all the races the Welwyn riders were up at the front trying to initiate attacks, but it was to be a day for the sprinters with all the WW'ers boxed in, but not losing time on the general classification.
In a Grand Tour the final stage would have been called the Queen stage. Set on a wild and rugged coastline the riders had to negotiate a steep climb once a lap and cope with the gusting wind from the sea. In all races the field was blown to pieces on the first lap and a race of attrition ensued as weaker riders were dropped each lap. Joe Kiely was 2nd, Lauren managed an excellent 9th and Oli came 11th on the stage. Unfortunately Archie Peet was involved in a crash and was forced to retire with a damaged finger.
With big gaps opening up between all the riders that left Joe in second overall and 3rd in the green jersey points classification. Oli and Lauren were up to 9th on GC and Archie 61st, licking his wounds, but coming away with a fantastic experience.
All in all a very successful and enjoyable event for the Wheelers.
By David Kiely