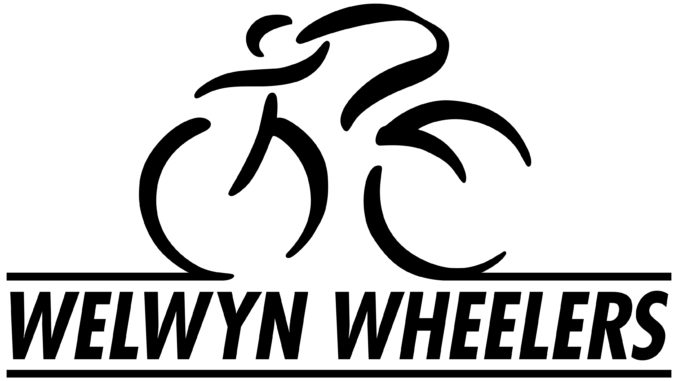 Three Welwyn Wheelers youth riders plus coaches and parents travelled to Hetton Park near Sunderland for the British Cycling National Cyclo-cross championships.
The tough slippery course with a number of technical sections required good bike handling skills and endurance for the strong fields of riders from all over the country.
Euan Woodliffe and Caelen Miller rode in the field of 60 riders in the under 14 race and got into the leading group of five riders – Josh Tarling (Wales) rode away from the group after 2 laps and led the field with Euan and Caelen in the next group. With just over one lap to go Caelen was in collision with a helper when changing bikes in the pit area and lost contact with the group and finally finished in 12th place. Eaun was in a strong position and in a real battle for the second place. In the final lap he attacked and escaped from his rival to finish in a well deserved second place behind Josh Tarling to take second place and the Silver medal.
After his win in at Ipswich the previous week Oli Stockwell was on good form in the under 16 race and got into a breakaway group in the first lap. This group broke up as the race progressed but Oli was still in the front of the race. He led by 13 seconds as the race went into the final lap but he lost the lead when overtaking a lapped rider and crashed – he chased the leader – Simon Wyllie (Halesowen) – and was just a few seconds behind him when the race was finished – unfortunately Oli had not heard the bell which signified one lap to go and as he crossed the line he thought there was still one more lap remaining. He complained to the Commissaire but the result stood.
Oli still finished in second place but was devastated and disappointed in losing out on winning a National jersey due to an unfortunate situation with the lap counter board and not hearing the bell to signify the closing lap of the race.
Nevertheless the two Wheelers riders – Eaun and Oli – had both won Silver medals in the National Championships – two great performances and best ever results by the club riders.
Dylan Starkey is leading the under 12 series in the East League with two more races to go. The final results of the Central League was a 1,2,3 in the under 12 – Fin woodliffe, Rupert Cavill and Dillon Knott. Euan Woodliffe won the under 14 series.
Peter