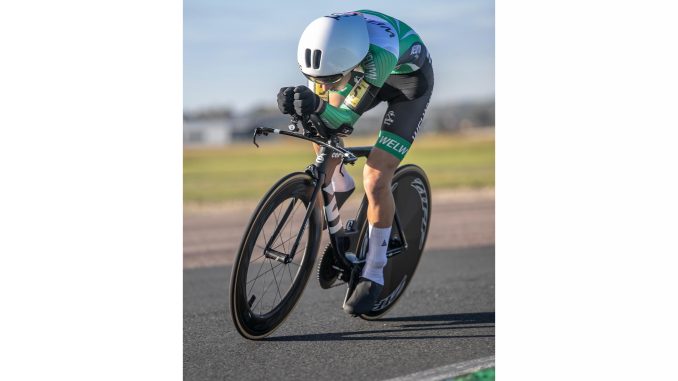 Leon Atkins rounded off a stellar season against the clock by becoming the National Closed Circuit Juvenile TT Champion on October 9th.
The day after competing in round 1 of the CX National Trophy at Derby, the Atkins headed to Thruxton Motor Circuit in Salisbury for the National Closed Circuit Time Trial Championship.
Leon, who has only just turned 14, held a tight aero position throughout and rode at a blistering average speed of 28.061 mph for the 11.7miles, winning his age category and the overall Juvenile contest. Leon is now holding his own in the Youth A category of the CX National Trophy series, riding for his new team Garden Shed UK-Ribble-Verge Sport. We will be following his continued progression with interest.