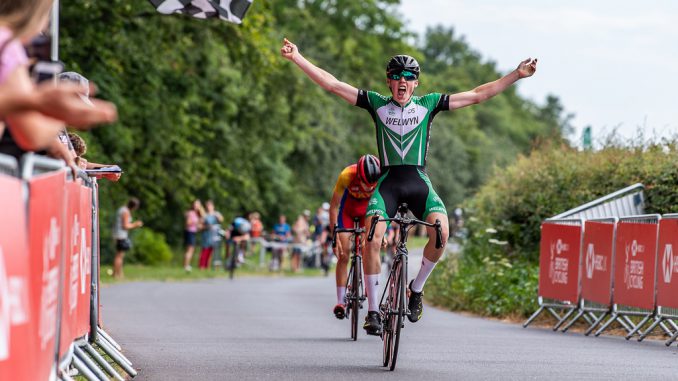 Oli Stockwell added the under 16 boys National Circuit title to his list of successes after a dominant win in sweltering weather at the Championships held at Scarborough on Sunday.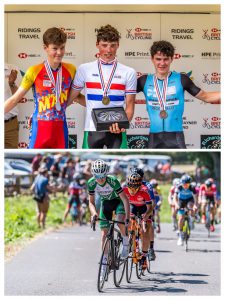 The race featured six laps up the steep (and appropriately named) Oliver's Mount hill circuit, which split the field after the initial laps around the upper, less brutal course. Stockwell broke away Will Corkill of Team RL360 Isle Of Man midway through the race and gradually built a lead before winning the two-up sprint finish. In the same race, Joe Kiely and Archie Peet also finished well in 8th and 21st places.
All of the races featured the top riders from around the UK for National Champion honours. In the girls under 16 race, Ellen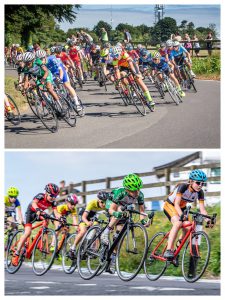 Bennett made the most of the six tough climbs to distance most of the field and finish strongly in 8th. Team-mate Iona Moir came in 30th. The heat took its toll though on Euan Woodliffe, who led the U14 race with three laps to go, and Caelan Miller with the pair both failing to finish. However, first-year rider Calum Moir finished well in 40th place after a long, hard race. Two other Welwyn riders, Dylan Starkey and Fin Woodliffe, also competed in the under 12s race and finished 12th and 27th.
After Oli's and Joe Kiely's u14 wins in 2016 and 2017, this is the third year in a row that a Welwyn Wheeler has won the National Youth Circuit Race Championship.