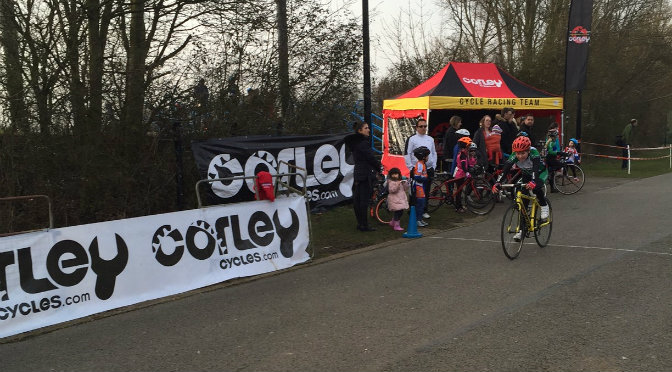 A number of the Welwyn Wheelers youth riders competed in 2nd second of the Milton Keynes circuit series on Saturday.
The Under 16 girls race had a strong field of 35 riders – Millie Gage was on good form taking second place with Lauren Higham 6th and Elspeth Grace 9th. Will Raymond was 4th in the Under 16 boys while Olli Stockwell was second in the Under 14 boys event just losing out in the sprint finish. Euan Woodlife riding in the under 12 race attacked at the bottom of the hill in the final lap and opened up a gap but was caught in the last 30 metres and finished 4th in his first race in this category. Next up were the under 10 group – Thomas Dixon was 7th and Rupert Cavill 9th In the 4th category senior race earlier in the day Keith Stockwell made a lone breakaway attempt for a number of laps but was reeled in in the final stage of the race and finished 7th.
On Sunday Olli Stockwell and Nathan Blackmore travelled to Bicester for the Zappi circuit race Olie won the race and Nathan was 10th.
On Saturday the Wheelers hosted the final round of the Muddy Monsters cyclo-cross series at Gosling Sports Park for young less experience riders – 36 riders competed in the three race event in the various age groups. The series included two races at Welwyn, two at Ashwell and others at Huntingdon and Cambridge with the best four races to score for the overall result. The series encouraged young cyclo-cross riders to gain experience before embarking on the more advanced winter based League events
Peter