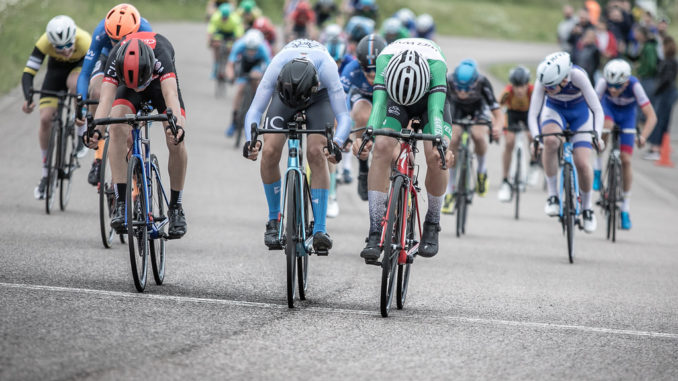 Henry Hobbs continued his run of form by winning the second round of the Youth National Circuit Series at Hillingdon on Saturday. In inevitable fashion all races on the day came down to thrilling bunch sprints with Hobbs' bike throw on the line edging it by a tyres-width from Rory Gravelle in the U14 boys race.
Five crashes were had in the U16 boys race with all three Welwyn boys escaping them until them until the last last lap where someone rode into Calum Moir's back wheel and buckling it to end his race. Mark Lightfoot went on to take a fine 4th place in the sprint with Ethan Storti staying upright this time to take 15th.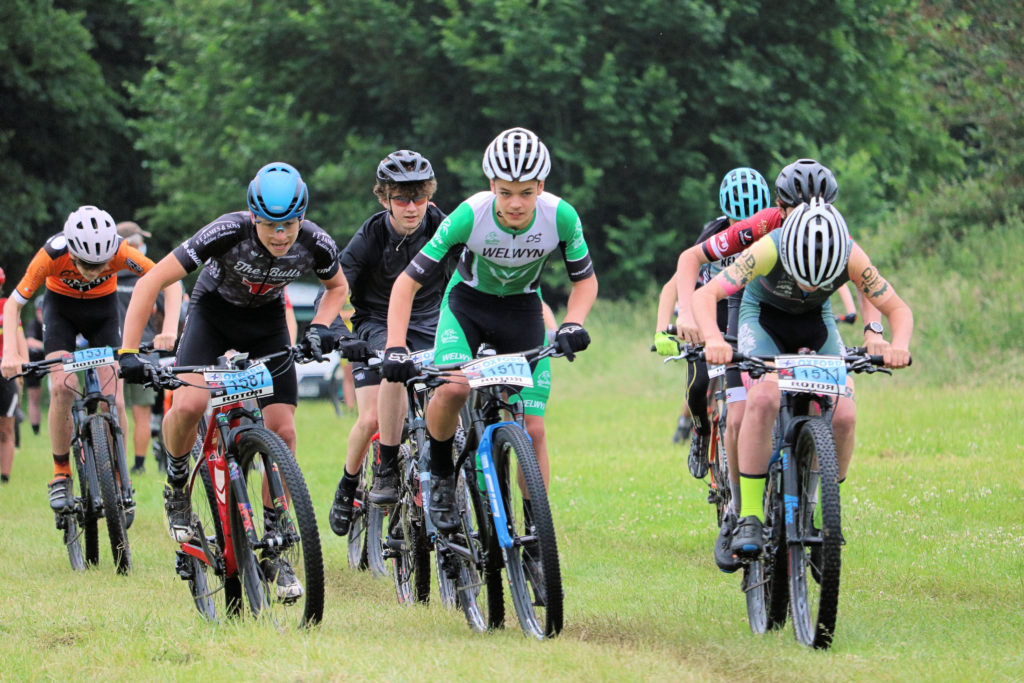 The SouthernXC MTB Race Series wrapped up in Reading on Sunday which included the Central Regional Championships.
Conditions were a total opposite from the dusty dry race the prior week as it was wet and super slippy over a root-covered woodland course. Most of the U14 boys crashed at some point, including Leon Atkins on the last lap but he managed to hold a nice lead to win the race with Fin Woodliffe 7th in a field of 18 riders.
Katie Allsop was 1st in the U12 race and with Leon is also the Regional Champion for her age group.
Youth National Circuit Series Round 2
U16 Boys
4. Mark Lightfoot
15. Ethan Storti
36. Calum Moir
U16 Girls
33. Ellen Phillips
U14 Boys
1. Henry Hobbs
DNF Rupert Cavill