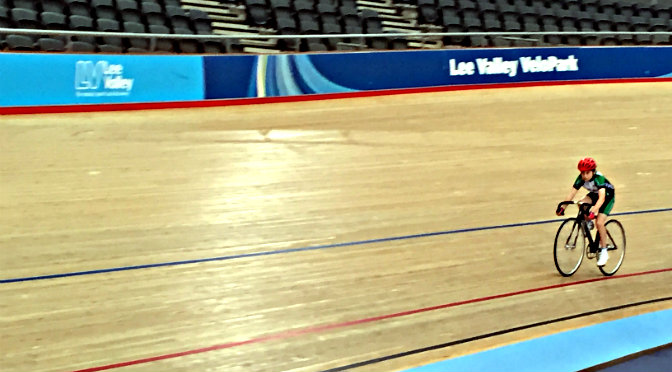 Saturday 28th May saw a small group of Welwyn members take advantage of the 8am club session at the Lee Valley VeloPark (LVVP).
The riders were divided into two groups and for many of the younger ones this was their first taste of riding indoors.
Here is an update from Welwyn Wheeler Max Jackson:
"On Saturday the 28th May I went to Lee Valley VeloPark. When I first saw the building I thought it looked like a giant Pringle. Inside I saw the track, it looked so cool! I was amazed by how steep it was and how high it was. I was a bit nervous because if you weren't going fast enough you would slip down the track, but I soon got used to it. I loved how fast you could go. Overall the day was great fun and I was very grateful that I got to go and I hope we can go as a club again."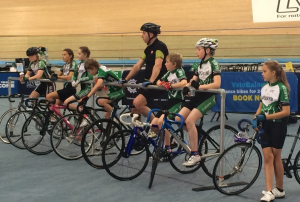 Should the club be lucky and manage to get another session booked it will be advertised on our Facebook page as well as the website.
Big thank you to Ellie Cadzow for organising the event and providing coaching for the riders on the day.