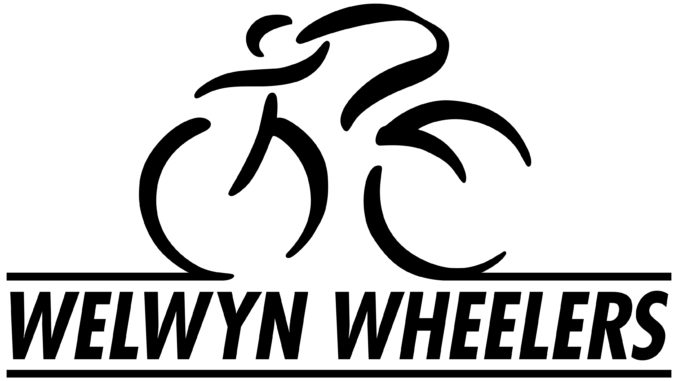 WELWYN TRACK LEAGUE – 15th MAY 2015
Sponsored by Peloton Hatfield
James Ambrose-Parish Jumps the Senior A's
 The Welwyn Track league was back to good numbers again on the 15/05/15 with 31 youth riders and 46 senior riders.
 The ride of the night came from James Ambrose-Parish (Lee Valley) in the senior 10 mile race as he started with the senior B group ¾ of a lap up and within 2 laps had jumped across to get on the tail of the senior A riders. It became apparent that the A riders did not know this had occurred and Ambrose-Parish stayed in the lead and took the win.
John McClelland (Bush Healthcare CRT) had a good night placing consistently throughout the night to keep him in front overall. Frank Longstaff (Team Terminator) also had a good night and seems to be in the hunt for the league overall and could be one of McClelland's main rivals for the track league crown.
 The youth riders again had a competitive night of racing in the C, D, E and B categories. The youth A racing however was dominated by Ryan Green (Lee Valley Youth CC) who won every race that night.
 Senior A
10 lap Scratch – William Raymond (Welwyn Wheelers) Joshua Roberts (Zappis RT) Frank Longstaff (Team Terminator) John McClelland (Bush Healthcare CRT)
Devil – John McClelland (Bush Healthcare CRT) Frank Longstaff (Team Terminator) Mike Broadwith (Arctic Tacx RT) Ethan Vernon (Corley Drops RT)
10 lap Hare & Hounds – John McClelland (Bush Healthcare CRT) Ethan Vernon (Corley Drops RT) George Farrell (Endeavour RT) Mike Broadwith (Arctic Tacx RT)
10 mile – James Ambrose-Parish (Lee Valley) Frank Longstaff (Team Terminator) Luke Morgan (Corley Drops RT) John McClelland (Bush Healthcare CRT)
Senior B
10 lap scratch – Keith Bryceland (Welwyn Wheelers) Chris Burns (Welwyn Wheelers) James Ambrose-Parish (Lee Valley) Georg Georgallides (Finchley RT)
12 lap points –Alex Pierce (Wilsden CC) Keith Bryceland (Welwyn Wheelers)
10 lap Hare & Hounds – Brett Travers (VC Revolution) Hugh Vivian (Finsbury Park CC) Laurence Lisher (Green Arrow CRT) James Ambrose-Parish (Lee Valley)
Youth A
5 lap Scratch – Ryan Green (Lee Valley) Alexi Edwards (Palmer Park) Ben Selfe (Lee Valley)
8 lap block pursuit – Ryan Green (Lee Valley) Ben Selfe (Lee Valley) Nathan Blackmore (Welwyn Wheelers)
Devil – Ryan Green (Lee Valley) Ben Selfe (Lee Valley) Alexi Edwards (Palmer Park)
8 lap handicap – Ryan Green (Lee Valley) Alexi Edwards (Palmer Park) Louis Bilyard (Lee Valley)
Youth B
4 lap Scratch – Sam Asker (Welwyn Wheelers) Ollie Stockwell (Welwyn Wheelers) Dexter Mansel-Thomas (Colchester)
6 lap block pursuit – Dexter Mansel-Thomas (Colchester) Sam Asker (Welwyn Wheelers) Jamie Dene (Welwyn Wheelers)
Devil – Sam Asker (Welwyn Wheelers) Ollie Stockwell (Welwyn Wheelers) Dexter Mansel-Thomas (Colchester)
6 lap handicap – Archie Peet (Team MK) Sophie Lewis (CC Ashwell) Emily Knight (Lee Valley)
Youth CDE
3 lap Scratch – Tom Sharples (Welwyn Wheelers) Joe Kiely (Welwyn Wheelers) Euan Woodliffe (Welwyn Wheelers)
4 lap Block Pursuit – Joe Kiely (Welwyn Wheelers) Michael Sumner (Welwyn Wheelers) Mark Lightfoot (CC Ashwell)
Devil – Tom Sharples (Welwyn Wheelers) Joe Kiely (Welwyn Wheelers) Euan Woodliffe (Welwyn Wheelers)
4 lap handicap – Michael Sumner (Welwyn Wheelers) Jack Emerson (Colchester Rovers) Jodie Taylor (Colchester Rovers)