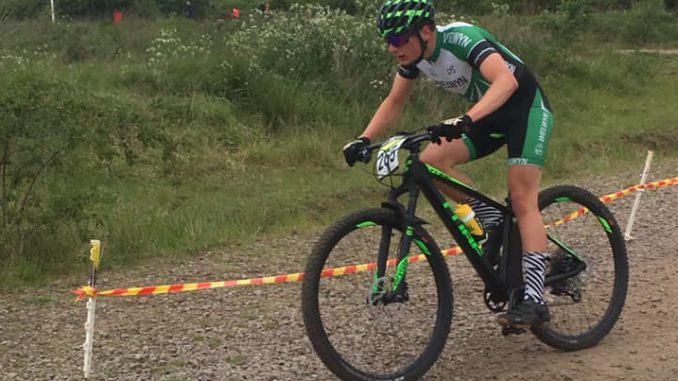 Sunday was a good day at the Mud, Sweat and Gears XC Series round 4 at Carver Barracks producing 3 Eastern regional champs from the club, in the shape of Daniel Elliott, Rupert Cavill and Louis Sutton.
Lightfoot makes it three in a row.
Mark Lightfoot continued his winning streak at Hog Hill in the ECCA Criterium Championships in the U14 category. He had an early mechanical and spent most of the race chasing back on solo but made contact late in the race and sprinted for the win. Dylan Starkey was 4th in the same race (3rd ECCA).
The duo had similar results at Monday's Ixworth Cycle Races – a traditional Bank Holiday fixture racing around the centre of the lovely village of Ixworth that is always worth a visit – with Mark picking up his third win in a row, from a late break of 3, and Dylan finishing 6th. Adam Lightfoot finished 15th in the frenetic 2/3 category race.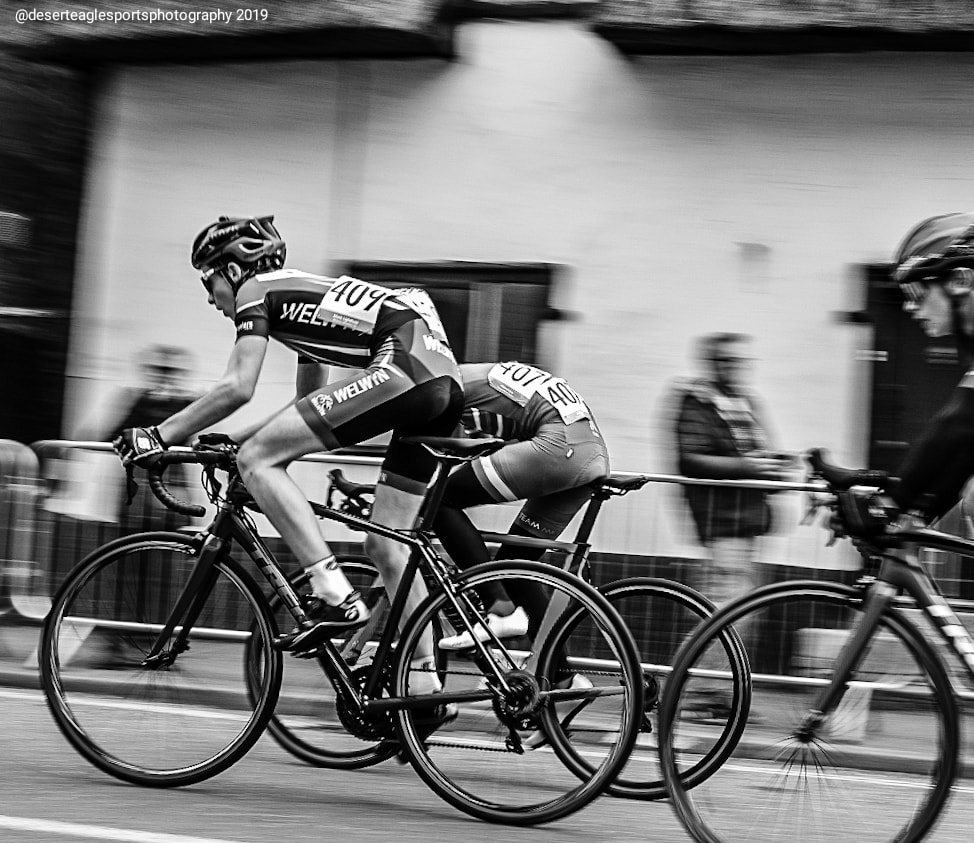 On Sunday, Archie Peet and Ben Smith competed in the Watford Velo Road Race on the Cublington circuit. Both were disappointed to miss the early break of 9 riders that went with 30 miles left of the race.
Mud, Sweat and Gears XC Series 2019 – Round 4 Carver Barracks (Incorporating Eastern & SE Regional Champs)
U9 Boys
1 Daniel Elliott
U12 Boys
3 Rupert Cavill
Junior Male
2 Louis Sutton

Other Welwyn results tbc
ECCA Crits 2019
U14 Boys
1 Mark Lightfoot
4 Dylan Starkey
U16 Boys
20 Caelan Miller
2/3/4
25 Adam Lightfoot
Ixworth Cycle Races
U14 Boys
1 Mark Lightfoot
6 Dylan Starkey
2/3
15 Adam Lightfoot
Watford Velo Road Race (Central RRL)
21 Archie Peet
DNF Ben Smith