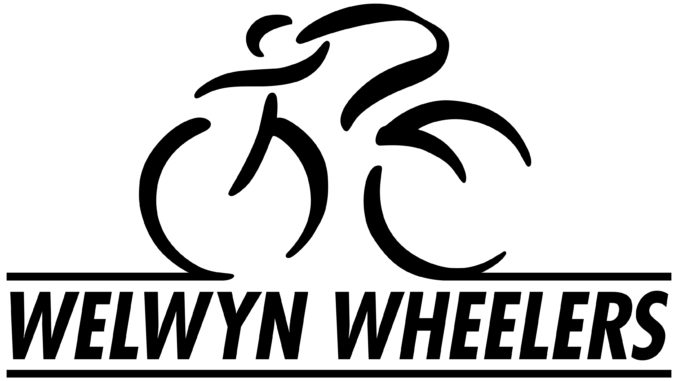 The final Eastern Cyclo-cross race at Ipswich on Sunday resulted in a fantastic set of results for the Wheelers youth riders
Dylan Starkey won the Under 10 race run over 10 laps of a very short course – his first win of the season
The course for the under 16/14 group was much longer with two sections on tarmac and the rest on grass and with very little mud made it a very fast course. Fifty riders were on the start line for the 35 minute race. Oli Stockwell was on good form and was in second place at the end of lap one behind the leading under 16 rider and he opened up  significant gap on the chasers. Star of the day was Elspeth Grace who finished 6th overall and top under 16 girl. Lauren Higham also found the course to her liking and was 12th overall and second girl. Other placings – Joe Kiely 11th, Imogen Chastell 21st and second under 14 girl.
Sofia Chastell won the Womens race and clinched the Junior Womens overall series with a fine positive performance – Ellie Cadzow was in the leading group in the early stages of the race but unfortuneately lost her front tyre and finished well down. In the Senior 40+ race with 70 starters, Keith Stockwell finished in 11th place with a strong ride.
The prizes for the season long Eastern League Series (18 events with 11 to count) were presented after the last race of the day. The Wheelers riders took the major honours in the Youth events – Will Raymond – First overall and top under 16, Olie Stockwell third overall and first under 14 rider. Elspeth Grace and Lauren Higham first and second under 16 girls. The Team Prize was won by the Wheelers for the third year in succession.
A great days racing and confirmation that the Wheelers young riders are a strong force in the local cyco-cross events. The final race of the season will be the Central League event at Stanborough Park
on Saturday February 6th – first race 10-00am.
On Saturday a number of the Wheelers travelled to Hillingdon for the road circuit race – Tom Durkin was 4th in the under 16 category and Oli Stockwell  second in the Under 14 event. Jamie Deane unfortunately was brought down in a crash  in the last few laps of the race.