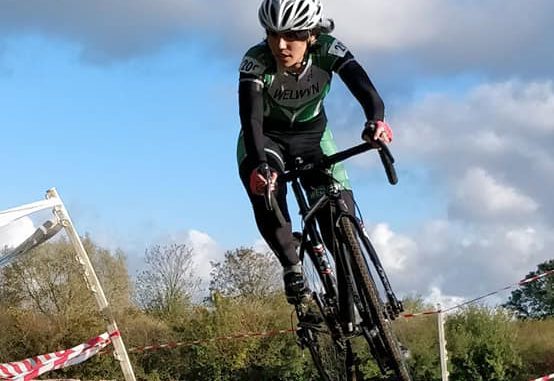 On a sunny but cold windy day at Grafham Water Park the Wheelers riders notched up some mixed results on Sunday. Daniel Elliot got the ball rolling with 5th place (third boy) in the under 10 race. Finn Woodliffe followed with a positive ride to win the under 12 race. He was challenged for the first few laps but with a strong last lap he won by 20 seconds.
Mark Lightfoot was the top Wheeler in 5th place (first Under 14) Caelen Miller 7th while Ellen Bennett rode strongly to finish 15th and first girl. In the final race of the day for Seniors and Junior boys – Adam Lightfoot was 6th overall and second Junior, Louis Sutton 29th (9th Junior).
Unusually, there were a number of DNFs on the technical course with Euan Woodlife, Nathan Hardy, Ben Smith, Beth Bennett and Archie Peet all succumbing to various mishaps and ailments.
A large number of the Wheelers rode in the Central League race at Leighton Buzzard. Elijah Storti was third in the under 10 race while Dillon Knott took second place in the under 12 category with Henry Landon third and Elice Whittaker 17th (second girl). Ethan Storti led the Wheelers riders with 4th under 14, Jeremy Landon 7th, Tom Pruett 8th and Tom Dixon 13th. Toby Brown 6th under 16.
In the Senior events Keith Stockwell achieved 26th in the 99 rider field in the 40+ age group. Gary Blackmore 37th in the 70 strong 50+ race while Ella Coleman 2nd in the under 16 girls and Holly Blaxland and Freya Butler a 1,2 in the Junior girls event.
Eastern League round 7, Grafham Water
Senior/Junior
6 Adam Lightfoot Junior
29 Louis Sutton Junior
Women/Veteran 50+
68 Declan McCabe Vet 50+
Youth
5 Mark Lightfoot Yth/U14
7 Caelan Miller Youth
15 Ellen Bennett Yth/Girl
30 Eva McCabe Yth/Girl
Under 12
1 Finn Woodliffe U12
15 Megan Hughes U12G
20 Jacob Lowin U12
Under 10
5 Daniel Elliott U10
Central League round 7, Leighton Buzzard
Women
26 Holly Blaxland Junior Girls
32 Freya Butler Junior Girls
Veteran 40-49
26 Keith Stockwell
63 Richard Blaxland
Veteran 50 Plus
37 Garry Blackmore
U16 Boys
6 Toby Brown
8 George Dalgarno
U16 Girls
2 Ella Coleman
U14 Boys
4 Ethan Storti
7 Jeremy Landon
8 Tom Pruett
13 Thomas Dixon
U12
3 Dillon Knott U12 Boys
4 Henry Landon U12 Boys
17 Elise Whitaker U12 Girls
U10
3 Elijah Storti U10 Boys
23 Xavier Knott U10 Boys