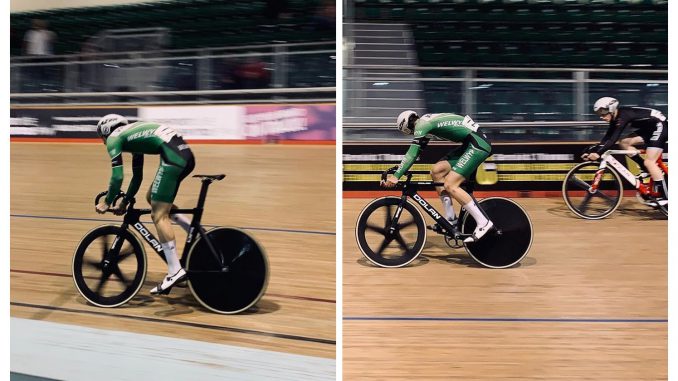 Tom Sharples was in sparkling form racing in the final round of the British Cycling National Sprinters League 2019 at the Newport Grand Prix on Saturday.
After qualifying 5th with a P.B. flying 200 time of 10.65 he made his way through the match sprint rounds to the semi final where he took on Black Line's Marcel Laurenz (the winner of the previous round at Derby). It was a fantastic race. Tom kept Marcel pinned against the banking at the end of lap 2 which left them to sprint out the final lap with Tom coming out the victor.
Tom then took on Rhys Thomas in the final, which was a well matched race. Tom chased Rhys into the final straight but couldn't get round him so had to settle for 2nd place in a tight finish.