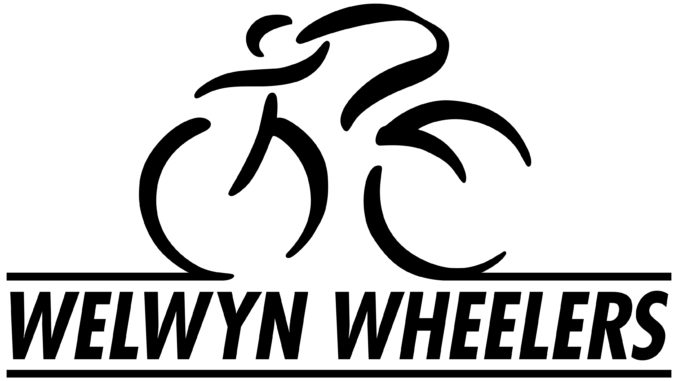 A few keen Wheelers riders  travelled to the Central Cyclo-cross on Bank Holiday Monday at Rockingham
The course was quite challenging particularly in the wooded section with some steep drops, sharp climbs, technical terrain and plenty of ground obstacles to avoid. The course was a particularly muddy one for all categories and became increasingly difficult to ride as the day wore on.
Overall a really great course to burn off Christmas fat.
U14 boys – Oli Stockwell 1st, Joe Kiely 2nd, Tom Sharples 8th,Michael Sumner10th
U16 boys –   Nathan Blackmore 4th
U16 girls – Elspeth Grace 2nd, Freya Butler 4th
Vet 40-49  Garry Blackmore 25th
Seniors – Keith Stockwell 8th
Eastern cyclocross league race 17, Snetterton
The Wheelers riders competed in the East Region cyclo-cross race at Snetterton on Sunday which was based at the World Horse Welfare centre at Snetterton. The riders rode round a course which included an indoor section through a horse exercise area where riders jumped hurdles and negotiated turns in front of a cafe with a viewing window so spectators could watch in comfort whilst the riders went through their paces. The course started
fairly dry for the early races of the day until the wind picked up and rain arrived during the vet 50 race and the course became increasingly muddy and difficult as the rain continued for the Vet 40 and seniors.
In the youth race Oli Stockwell had a great ride to finish 2nd overall and 1st U14. Will Raymond suffered a broken chain but after a bike change rode back into 3rd overall and 2nd U16, which was enough to secure the league title. Elspeth Grace won the U16 girls by a convincing margin of two and a half minutes. Lauren Higham was 5th youth girl. Tom Martin 11th, Joe Kiely 20th and Michael Sumner 29th.
In the senior race Michael Parry finished 7th and was 2nd junior.
In the vet 40-49 category Keith Stockwell had his best place of the seasonto finish 10th
The vet 50 race saw David Martin finish 28th. John Sumner did not finish.