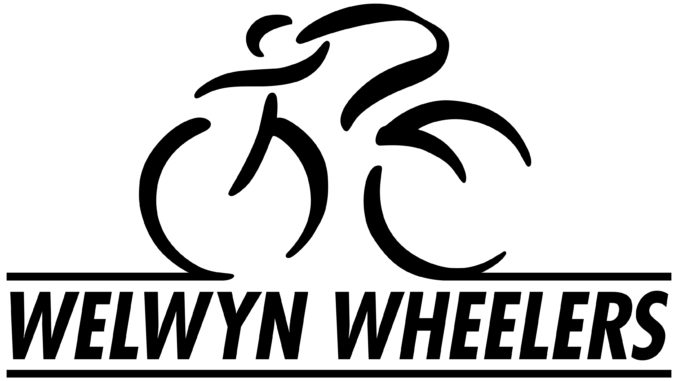 The National Cyclo-cross Championships were held at Shrewsbury at the weekend on a tough, muddy course with a number of technical sections for the riders to negotiate.  Seven Welwyn Wheelers youth riders rode in the event – Elspeth Grace finished third in the under 16 girls race to win a bronze medal in a field of 38 riders. The winner was Megan James (Abergavenny) who rode away from the field. Elspeth held a strong 4th place not far behind the next two riders until the later stages but moved into third place when the second place rider had a mechanical problem. Elspeth was chased hard by this rider but clinched third place by 8 seconds with a great ride
The muddy conditions saw the top riders change bikes every half lap while their parents and helpers cleaned off the mud with power washers and lots of water  to give their riders a fresh machine to continue the race.
The under 16 boys race had a field of 60 riders – Will Raymond rode well to finish in 19th place with Sam Asker back in 43rd spot.   Olie Stockwell was 4th in the under 14 boys race and Joe Kiely 27th in a field of 50 riders
Ellie Cadzow had a number of falls in the Womens race and failed to finish. Imogen Chastell  (under 14 girls)  and Michael Parry (Junior) were both non finishers in the difficult conditions.
The final race of the British Cycling National 6 race series will be run at Milton Keynes on Sunday – Elspeth Grace lies second overall and Olie Stockwell third – positions they hope to retain for the series.