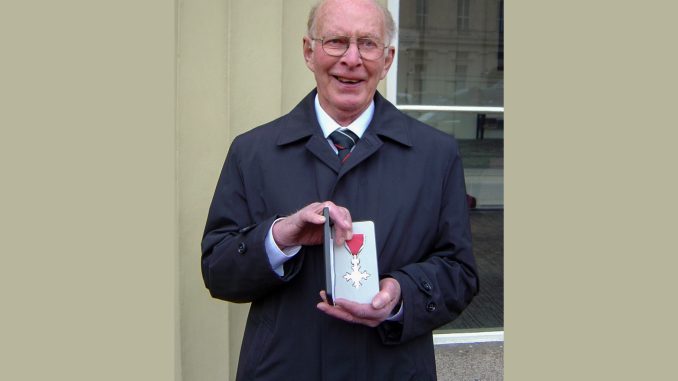 On the Coronation Bank Holiday (Monday 8 May 2023), there will be a Ride in memory of Peter Waghorn (https://welwynwheelers.org.uk/peter-waghorn-mbe-1933-2023).
Since Peter was an avid sailor as well as cyclist, and dedicated many years of voluntary service to the Sailing Club at Grafham Water, this will be our destination.
Grafham Water Sailing Club are holding a Peter Waghorn Memorial Regatta on that day (8 May), so we can meet some of Peter's sailing friends and watch some of the racing (of boats!) before returning to Welwyn. The Regatta races will run from 10:30am to 4:15pm and will be followed by prize presentations Peter Waghorn MBE 1933 – 2023 | Grafham Water Sailing Club
Several rides are planned:
Long: Set off from Welwyn at 9:30am (meet outside Gosling cafebar), ride to Grafham (80km) arriving roughly 1:00pm to watch some of the racing. Depart Grafham roughly 2:30pm to arrive back in Welwyn approx. 6:00pm (160km or 100mile "Century"). Route: https://www.strava.com/routes/3086977050569801198; https://connect.garmin.com/modern/course/158274610
Intermediate: Join the Long ride group above to cycle to Grafham (80km). Either get a lift with one of the vehicles travelling back, or cycle to a handy rail station (St Neots is roughly 20km from Grafham).
Easy: Drive to Grafham, ride on the trail/bike path around Grafham Water Lakes (16km/10miles per lap) – multiple laps if you're feeling energetic. The bike path goes right past the Sailing Club. Meet up at Grafham Water Sailing Club at 11:00am.
Very Easy: Just drive to Grafham to watch some of the racing.
Sign-up here: Sign-up form (Google Forms) if you're coming along (whether cycling or not) so that we can give Grafham some idea of numbers
Route for the Long Ride is being checked this weekend (29/30 April), and will be posted on FaceBook and available as a .gpx file for download. There is lots of parking at the Grafham Water Sailing Club, which is a barrier-controlled site so should be reasonably secure. There is a large patio with picnic tables outside, overlooking the water and we will be able to leave bicycles in eye-shot near the café. The café is on the ground floor and will be open all day serving hot and cold food, teas, coffees, soft drinks and snacks. The bar will be open on the top floor (with fabulous views of the lake) in the afternoon. Children are welcome if accompanied by an adult in loco parentis.
Please wear Club Kit! Bike hire is available at Grafham but the hire centre (Cycle Hire in Grafham, Huntingdon | Rutland Cycling) is on the opposite bank of the lake (also where the cyclocross events happen), so better to bring bikes with you.
We are still collecting for a bench for Peter to be installed at Gosling trackside, any donations or fund-raising from this ride will contribute to this fund: Peter Waghorn Memorial Fund – JustGiving