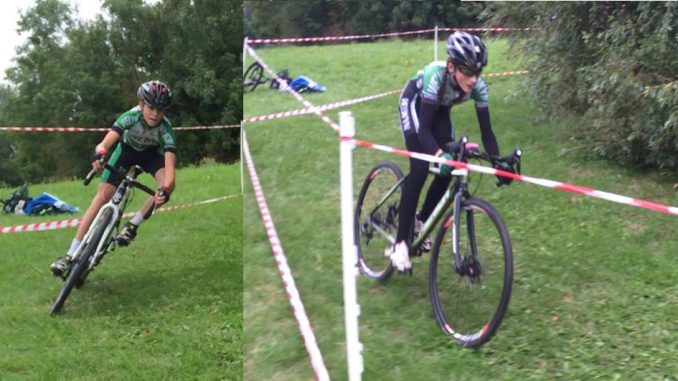 A large number of Welwyn Wheeler riders travelled to Basildon on Saturday for the opening round of the East Region Cyclo-cross League.
The event attracted a large number of riders and the Wheelers achieved some excellent results.
In the Youth category Sam Asker was third, Ollie Stockwell sixth and Joe Kiely eighth.
The top two girls were Lauren Higham 13th  overall and 1st under 16 girl and Elspeth Grace 16th overall and 2nd under 16 girl.
Other riders were Tom Martin 14th,  Nathan Blackmore 23rd, Imogen Chastell 24th, Naomi Holt 37th and Michael Sumner 38th in a field of over 50 riders
In the Senior and Junior event Michael Parry was 3rd Junior, Cai Davies 5th and Toby Miles 9th.
The largest field was the 40-49 age group with 70+ riders in which Keith Stockwell was the top Wheelers rider in 17th place and Garry Blackmore 61st. In the 50+ race Dave Martin 42, John Sumner 57,
An excellent start to a busy Cyclo-cross season – the Wheelers will be promoting an East League event at Stanborough park on Saturday October 10th.
Photos by John Swindells