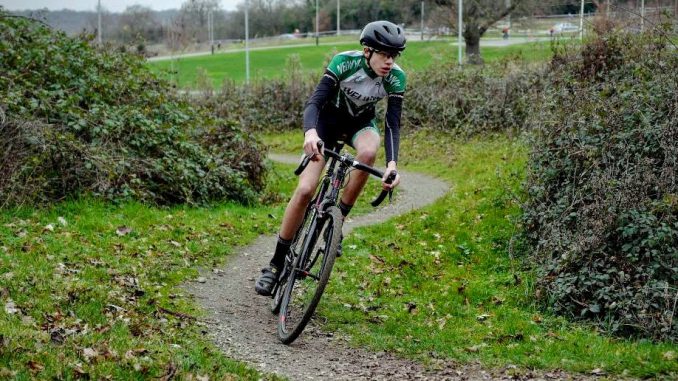 Round 13 of the Central League cyclo-cross race was run at Rockingham on Sunday. The Wheelers youth rider were on form and dominated the under 12 event with the top three places on the podium- Fin Woodliffe won with Rupert cavill 2 seconds adrift and Leon Atkins, who has just joined WW in third place. In addition Dillon Knott came 7th with Henry Landon 10th. In the other age groups – Xavier Knott finished 6th under 10, Elise Whitaker 4th under 12 girls, John Cavill 54th in the massive 86 strong 40+ race.
Also on Sunday, 4 Wheelers rode the Eastern League Stowe Scramble – Elspeth Grace celebrated her birthday by finishing 19th senior and first woman, Nathan Hardy won the under 16 event with Harry Heard 31st and Daniel Elliot 10th in the Under 10 category.
Finally, Toby Brown was the sole Wheeler who raced in round 11 of the London and South East League at Redbridge on Sunday, finishing 3rd in the Youth race and achieving his first podium – congratulations Toby!