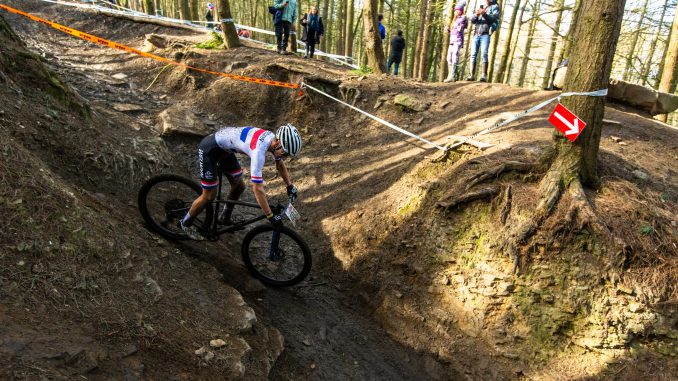 The first round of the HSBC National Cross-country Series took place last weekend at the new venue of Tong in Yorkshire. Leon Atkins was representing WW and despite clean runs during course practice, during the 3 lap race things didn't go quite so well.
It was a very technical 3km course and riders needed to navigate descents on steep stone slabs and gullies, deep puddles and lots of slippy mud on the steep hill in the woods.
Leon came off a couple of times in the first lap and lost a lot of his lead. He managed to claw back a good chunk of time again between him and 2nd place, but in the final lap his chain kept dropping off; After trying to continue to ride, he succumbed to running the last 2km to finish the race in 10th place. His gallant effort to finish well means he will at least start the next round gridded on the 2nd row and with a new chain!