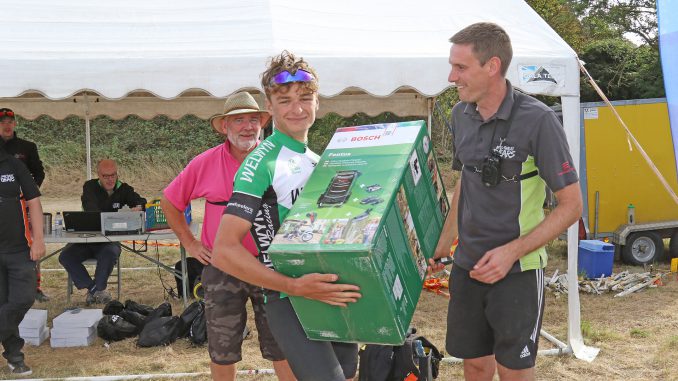 The Mud Sweat and Gears Eastern Series wrapped-up on Sunday with Louis Sutton (Junior) and Daniel Elliott (U9 Boys) claiming the overall titles in their respective categories in the final round at Kentford, Suffolk.
Louis' third place in on the day was sufficient to secure top spot, and a special prize of a Bosch power washer in the prize draw. Earlier on, Daniel was on a mission and absolutely smashed his race, building up a firm lead to win in style.
Lucy and Katie Allsop were the other Wheelers to race on the day, coming in 4th and 6th in their races. Leon Atkins, Rupert Cavill, Mark Lightfoot, George Dalgarno, Caelan Miller, Toby Brown and George Gould have all taken part in the series this year, which continues to grow in popularity.