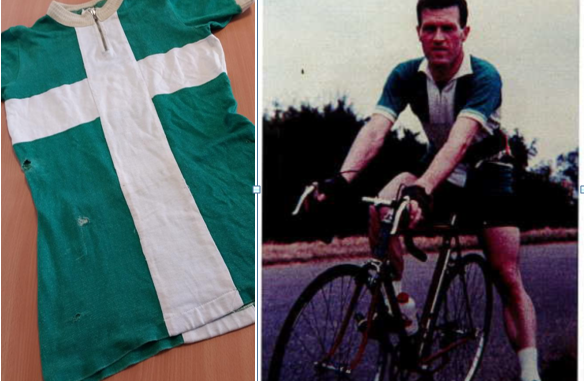 In preparation for the Club's 70th anniversary celebrations next year, a limited edition, updated replica of one of the first Welwyn Wheelers Road jerseys, worn in the early 1950s will be made available for members old and new.
Made in modern fabric to the old design, it will cost £41.00.
A first run of these jerseys will be available in sizes XS to 2XL in October with a further order planned to be placed to arrive before Christmas.
To complement the jersey, there will also be high quality "pro" plain black bib short available to order, to complete the set. These modern, multi panelled bib shorts use 2 grades of Lycra, with 60mm leg grippers, pocket on the bib and fitted PS+ Carbon Chamois. There is a Welwyn white graphic on outside of leg gripper. These will sell for £55.
Download the Order Form.