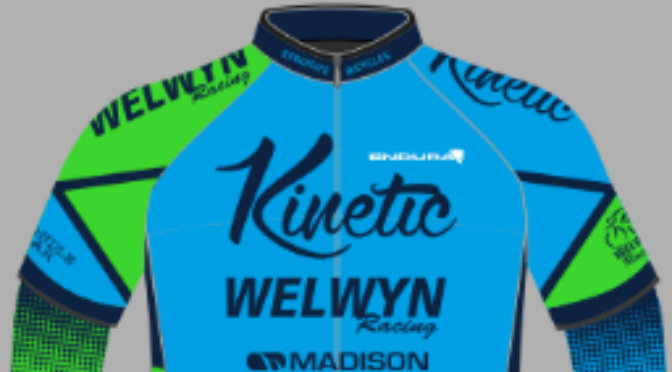 Kinetic Cycles Welwyn Racing made their debut in the Women's Team Series at the Redbridge Cycle Circuit on Saturday.
The large and strong field included the 2015 series champions the Army Cycling Union and Nikki Juniper, the reigning National Criterium Champion, riding for Ford EcoBoost.
The Kinetic Welwyn team featured strongly in the early stages of the race with Kathryn Anderson and Elanor Cadzow helping drive the early pace. By mid-race the main bunch had been thinned to around 35 riders, with Welwyn's Sophia Chastell and Gaia Casciello working well together to negate frequent attacks from the Army and Liv-Epic teams.
As the race entered its final lap Chastell and Casciello remained in the leading group and in the final sprint Sophia secured 17th and Gaia 19th. Ellie followed in 29th with Rachel Heptonstall and Anna Carter, in their first races at the Elite level 39th and 40th respectively.
Unfortunately Kathryn Anderson suffered repeated mechanical issues and was forced to withdraw towards the end of the race.
The team collected 117 series points for the race and are placed 7th in the early season table.
The Team Series moves on to Surrey next and the Dave Peck Memorial Race at Virginia Water on the 3rd April.
John Chastell