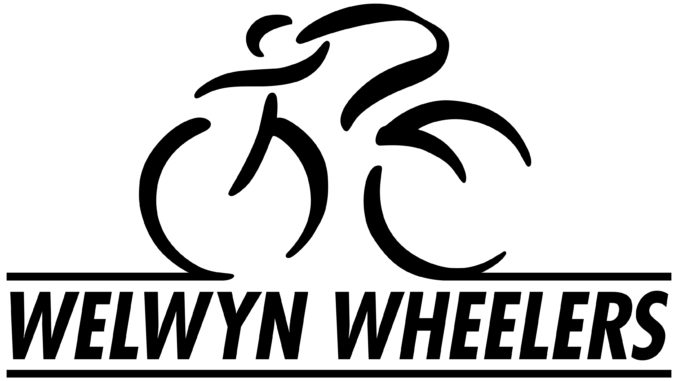 Dear Sporting Partner,
There is an opportunity for talented athletes across the UK to be supported by the GLL Sport Foundation to aid their athlete journeys into 2017. Please pass on the communication to talented athletes that would benefit from training or financial support along their sporting journey.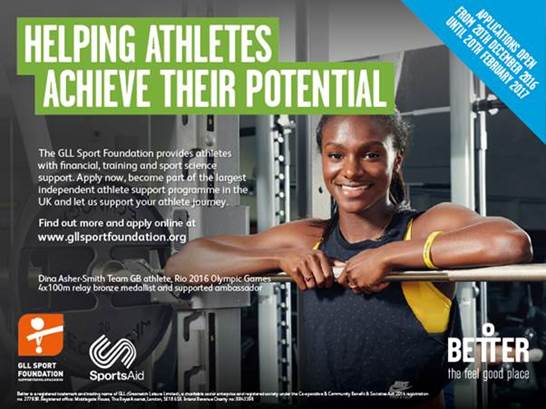 What:
Charitable Social Enterprise GLL in partnership with our local authority, public sector partners and SportsAid operate the GLL Sport Foundation the largest independent athlete support programme in the UK. The Foundation provides athletes with tangible support.
Why:
Athlete Benefits include:
Training membership – access to over 250 GLL and partner operated sport and leisure venues across the UK to support athlete training programmes.
Sport performance – access to sport science and physiotherapy programmes.
Financial – access to £200-£1,250 cash awards depending on award level.
How:
Complete the online application – APPLY NOW
When:
Applications are open until 20/02/17.
Follow us and let us support and celebrate your journey:
· Email – gllsportfoundation@gll.org
· Website – www.gllsportfoundation.org
· Twitter – @gllsf
· Instagram – @gllsportfoundation
· Facebook – gllsportfoundation
We look forward to receiving athlete applications, and subsequently supporting them in 2017.
Yours in Sport
Garnet
Garnet Mackinder
National Athlete Support Programme Officer
Sport & Community Team
GLL
Tel: 020 8221 4922