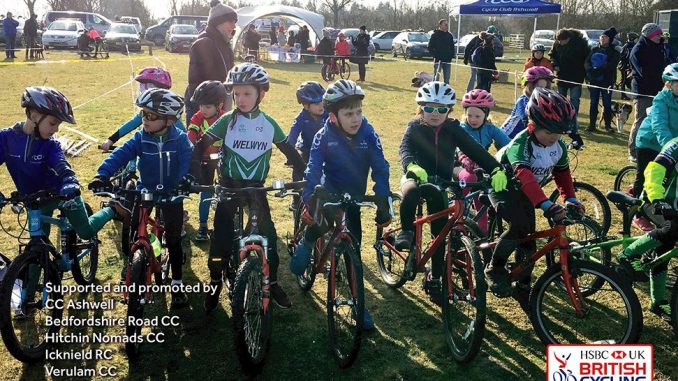 Muddy Monsters returns for 2019, with the first race of the series hosted by Welwyn Wheelers at Gosling Sports Park on Saturday October 26th at 10am.
Muddy Monsters events are designed for novices aged Under 16. Entrants should not be competing regularly in regional Cyclo-Cross or Mountain Bike series events. The events are off-road and suitable for mountain bikes or cyclo-cross bikes. Riders will need a helmet and a bike with two working brakes. Each round can be entered on the day for only £4. There may be a few spot prizes on the day but most of the awards are given for the overall series.
Please arrive at least half an hour early to sign-in, warm-up, practice the course and collect your race number.
Results will be posted at https://muddymonstershertsandbeds.wordpress.com/