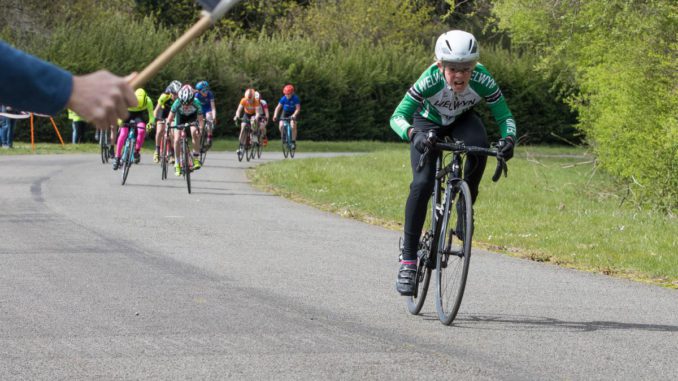 Elijah Storti burst onto the 2021 road season in style with the first win of his career at round 1 of the Milton Keynes Bowl Spring Series, completing a Welwyn Wheelers 1-2 with teammate and new signing Tyler Six finishing in 2nd place – a great result in his first race for the club. Elijah was clearly delighted with his final lap move and has set a high bar in the race face of the season competition, captured in a great photo by Judith Parry.
Also racing on Sunday were Ethan Storti who finished 7th in the Youth A Boys category and Elise Whitaker, 8th in the A/B Girls race.
On Saturday Robin Steer finished 6th in the Youth A category at "The Youth Are Back" Crits at Hog Hill, while Andrew Knott was spotted finishing in a strong 10th place in the cat 2/3 Westerley Spring Crits at Hillingdon.
Other weekend results may appear here once they filter through to the WW news team.