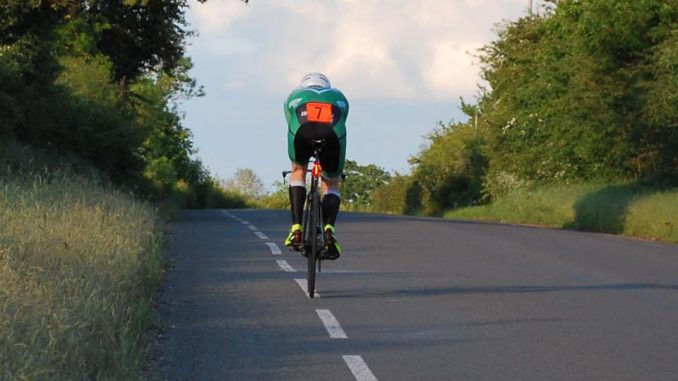 Welwyn Wheelers are happy to announce that time trialling will restart next week. The first Club 10m TT will take place on 14th July, 7:15pm (first rider off), on the Cole Green circuit.
CTT Rules apply (including compulsory rear light – don't forget!). UPDATE (1 Aug): We are now accepting entries from guest riders from other clubs. Guest riders will be limited to 10 max.; please notify secretary@welwynwheelers.org.uk in advance of your intent to ride, include ADDRESS AND TELEPHONE NUMBER IN CASE WE NEED TO CONTACT YOU AFTER THE EVENT. Tandems are also welcome to compete (but no 2-ups)
Additionally, for all riders or others attending the event, please observe the following, which are in accordance with the CTT risk assessment (Covid-19 RA 16/06/2020):
General Guidance
Do not attend the event if you feel ill in ANY way, or if your family members have any symptoms linked to coronavirus.
Anyone in a category defined by the UK government as clinically vulnerable to coronavirus/COVID-19 is requested not to attend the event
Do not park on or around Cole Green. If travelling by car, park away from Cole Green and ride to and from the start/finish area. Do not park on the course.
DO NOT gather, regardless of current government guidelines.
If bringing a rider to the event, please minimise number of persons in your group and observe social distancing.
The organiser may cancel the event (for example in the event of inclement weather) which will be notified in advance via social media.
Instructions to riders
Sign-on will start at 7pm and will be administered from the centre of Cole Green (grass triangle). Appropriate hygiene measures will be in place. Attend, sign-on, take you allotted number, and move well away from the sign-on area before pinning on your number. If more than 30 riders, places will be on a first-come first-served basis.
Pin on your own number (or seek assistance, but from a member of your household only). Jerseys, rather than skinsuits, are recommended for this reason.
First rider is off at 7:15pm and in minute intervals, in number order. Arrive at the start several minutes before your start time; queue at roadside more than 2m apart in number order, prior to being called to the start line.
No holder – riders should hold themselves up and clip-in once told to start. Timekeeper will be seated adjacent to start/finish point and opposite sign-on (in the usual place).
After passing timekeeper on third/final lap, continue on course for at least 100m. Safely cross carriageway taking care not to impede other riders on the course who may still be racing (no U-turns – dismount). Ride back to Cole Green. Remove number and deposit in empty bucket at the sign-on point. Numbers will be disinfected immediately after the event.
Leave event area. Do not loiter near the timekeeper or at the sign-on area. Times will be posted to social media after the event.
U18 riders:
Parental Guidance forms are required for all U18s, irrespective of whether they have ridden in previous years. Please download from https://cyclingtimetrials.org.uk/documents/index/guardians and complete for each U18 rider before the event; scan and email a signed copy to secretary@welwynwheelers.org.uk
Marshals
We plan to publish a rota of marshal volunteers in advance of the event.
Marshalling point is the junction where the course joins the A414. Two members of the same household are welcome to marshal together at this point.
Marshalls : please bring your own hi-vis jacket.