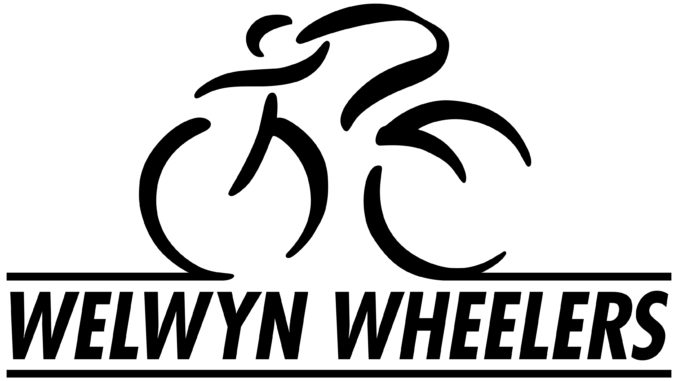 Four Welwyn Wheelers youth riders travelled to Bradford on Sunday to compete in Round 5 of the National Cyclo-cross series
An extremely muddy day's racing for riders and pit crews! The conditions were very challenging for all the categories and even the 9am practice session was an extremely muddy affair. The course at Bradford has some very difficult climbs and drops and is built on a hill so the course is always rising or falling.
The pit crews needed to clean the bikes every half lap to remove the mud that clogged the brakes
In the under 16 race Will Raymond rode a good race to finish 7th and avoided the massive crash soon after the start that split the field. The course favoured the strong runners with good bike handing skills. Sam Asker crashed and retired.
The leader of the U14 Trophy, Emile Alexander (Lichfield) took the lead early in the race and rode very strongly throughout. Ollie Stockwell had another race long battle with Alec Gregory (Leicester) who is placed 2nd in the Trophy series. The two of them attacked and counter attacked each other but remained together until the finish which again came down to a sprint with Ollie just edged out for 3rd place, both riders were given the same finish time. Joe Kiely battled his way round the course to finish 19th
Lauren Higham rode in the under 16 girls race and finished in 12th place
In the Eastern League race at Ipswich on Sunday Tom Martin had his best race of the season finishing third in the under 16 boys race, Elspeth Grace finished 6th overall in the youth race and won the under 16 girls race with a strong ride and Immogen Chastell was the clear winner of the under 14 girls category.
A number of the Wheelers young riders rode in the Central League race at Hillingdon. Alfie Aldridge and Ted Brett were 4th and 5th in the under 14 group Tom Sharples retired with a mechanical problem