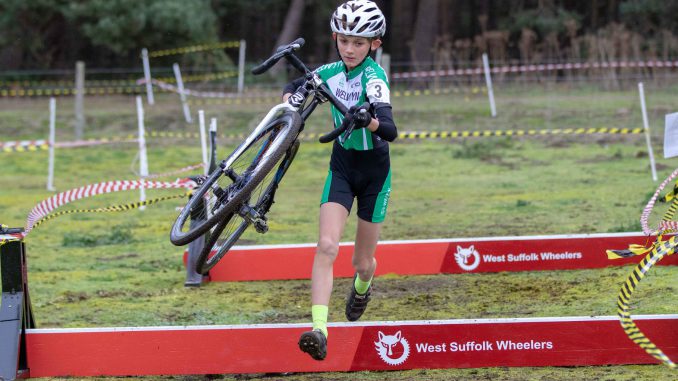 Oliver Beale continued his 100% winning streak in the Eastern League with another convincing win in the U12 race at Saturday's fixture at West Stow. Younger sister Isabel, who also races in the U12s won her category by some distance and both look uncatchable in the league table, with 6 races to go in the series.
Ethan Storti won his second race in a row at Whipsnade in the Central League on Sunday and Katie Allsop got back to winning ways with victory in the U12 Girls category.
This weekend, Welwn Wheeler Academy graduate Oli Stockwell will be representing GB in the European Cyclo-cross Championships in Silvelle, Italy. Be sure to check it out on Eurosport or YouTube!
Eastern League R7 – West Stow
U10
2 Daniel Elliott
U12
1 Oliver Beale
5 Isabel Beale (1st girl)
Youth
3 Mark Lightfoot
4 Nathan Hardy
8 Robin Steer
11 Dylan Starkey (2nd U14)
Senior/Juniors
10 Adam Lightfoot (3rd Junior)
CCXL R8 – Cross at the Zoo (Icknield CC)
U10
8 Joshua Halden
U12
4 Katie Allsop (1st Girl)
5 Elijah Storti
18 Rachel Halden (10th Girl)
U16 Boys
2 Toby Brown
5 Callum Moir
9 Jake Manning
U14 Boys
1 Ethan Storti
2 Rupert Cavill
4 Will Pollard
6 Fin Woodliffe
11 Sam Gilbert
U14 Girls
2 Lucy Allsop
Junior Men
3 Ben Hinchliffe
5 Harry Heard
V40 Men
25 Thomas Hinchliffe
V50 Men
48 Garry Blackmore
Women
16 Iona Moir (3rd Junior)