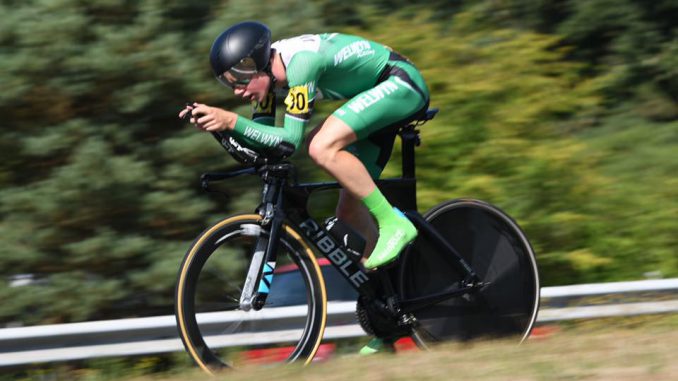 While many of the club's Youth riders were racing in the final crit of the week in the Assen Youth Tour, at the same time Oli Stockwell was setting off for just over 50 minutes of personal suffering at the RTTC National Junior 25 Mile Championship, held on the P881R/25 course near Haslemere.
Racing on his new TT machine which dad, Keith, had been preparing late into the previous evening, in what wasonly his second ever 25 mile TT race, Oli produced another super quick time of 50:30 to average a whisker under 30mph for the distance.
However Oli, who recently turned 16 years old, didn't manage to beat the time for his first 25 mile TT, which remains the National Youth record!