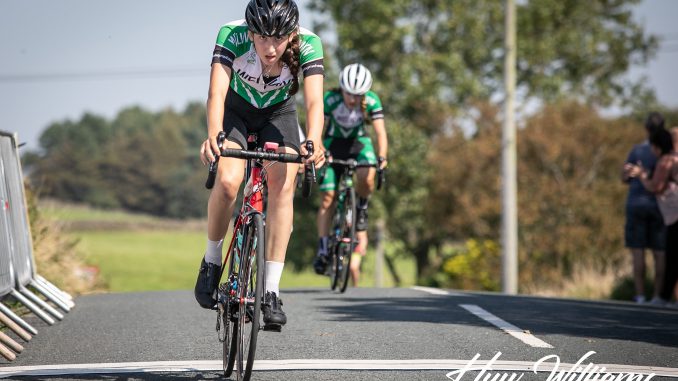 Welwyn Wheelers CC caters for riders from all sections of the cycling community but principally is a racing club, encouraging its members to participate in the many types of racing available throughout both the Eastern Region and Nationally.
As part of the ongoing development of women riders the club is now asking for expressions of interest in forming a Women's Racing Section for the 2020 Road and Track Season in order that a more coordinated approach can be made in areas such as race selection, coaching, fitness and lift sharing.
This section will cater for all women who wish to race from novice to Elite standard from 16 to 60 years of age. In addition if you think you can contribute in other ways, such as administration, coaching etc. this is also for you.
In particular Welwyn Wheelers Women's Racing will aim to develop Junior Riders (under 18) and will aim to form a squad to be able to race together in National and International Race Events.
What do Welwyn Wheelers offer?
Regular Coached Sessions both on the velodrome at Gosling Sports Centre and indoors roller fitness sessions.
Group Rides (Some longer ones are vehicle supported and radio controlled)
Team/Squad Management – Calendar Planning, Vehicle support in major races, advice re team tactics etc.
Access to bike mechanics – Hatfield Cycles will provide shop hours and out of hours work, there will also be limited mechanic services at races.
Access to other discounted services such as Sports Physio Therapy, Nutritionists, etc.
Discount on Trek Bikes and kit through Hatfield Cycles
Significant crash damage discount on kit
Leisure wear and other kit to identify the squad whilst off the bike.
A sense of belonging to an integrated fun but professional organisation
What do we expect from our riders?
Commitment throughout the 2020 Road and Track season, 'stay fit, be ready to race hard'
Ambition to keep improving
Team attitude, some sacrifice for the good of the team may be required
Have fun with your teammates
Accept coaching advice and be prepared to take part in discussions with coaching/management staff.
If you are interested in this proposition please send an expression of interest to Richard Maynard at maynard.54@hotmail.co.uk. I will then organise a meeting to discuss the way forward.
Regards,
Richard Maynard
Welwyn Wheelers Cycling Club

07921 111550