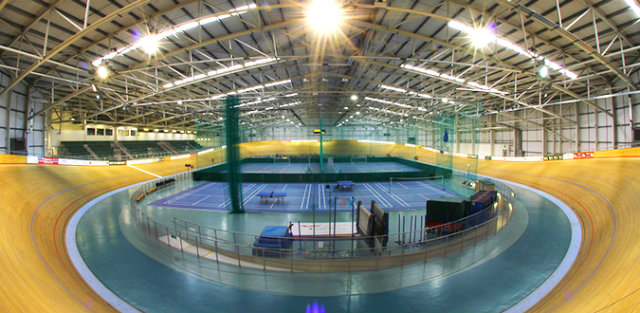 The Winter Indoor Track season continues to see good form shown by our Youth riders.
Icebreaker Round 2
Josie Griffin and Imogen Chastell represented the club at the second Round of the Icebreaker Series in Newport on Saturday.
The Icebreaker Omnium events attract large entries from around the country and with 41 Youth U16 Female riders on the start list competition is fierce and the standard very high.
Amongst the highlights of the day were Josie and Imogen finishing 3rd and 5th respectively in the qualifying Scratch Race and then in the Scratch final Josie securing an excellent 4th place, with Imogen 12th.
Both riders qualified comfortably for the Points final and in the Points race final it was Imogen impressing to take 6th with Josie securing 8th.
In the overall Omnium standings Josie finished 7th and Imogen 11th both outstanding efforts in a high quality National class field.
London Youth Track League Round 9
The penultimate round of the London Winter Youth Track League produced some great results for Welwyn riders.
In Group 3 Euan Woodliffe picked up a brace of second places in the 1km Dash and Points and was 3rd in the Elimination.
In Group 2 Archie Peet had a fine evening winning both the Elimination and Points race. Tom Sharples impressed as he took 7th in the 1km Dash
In the Youth/Junior Female Group Imogen Chastell picked up third in both the 1km Dash and Points.