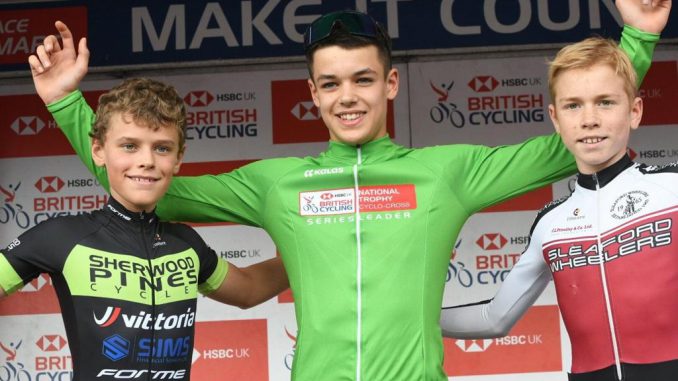 The National Trophy cyclo-cross series made a very welcome return for 2021 on Saturday, back at its traditional location for round 1 at the Moorways Stadium in Derby – a fast course in hot conditions.
Leon Atkins asserted himself in the U14 boys race taking an early lead on lap 1 after being gridded back in 34th place, holding onto a lead of 30 seconds all the way to the finish line. Oliver Beale also had a great race finishing in 7th place just a minute behind with sister Isabel finishing 18th in the girls category. In the U16 girls race Lucy Allsop had a solid top 20 place.
The following day a big squad of Wheelers of all ages competed at the Central CX league round 2 at MK Bowl with wins for Marley Aldwinkle, Savannah Sykes and Daniel Elliott.
HSBC UK Cyclo-Cross National Trophy Series 2021/22 Round 1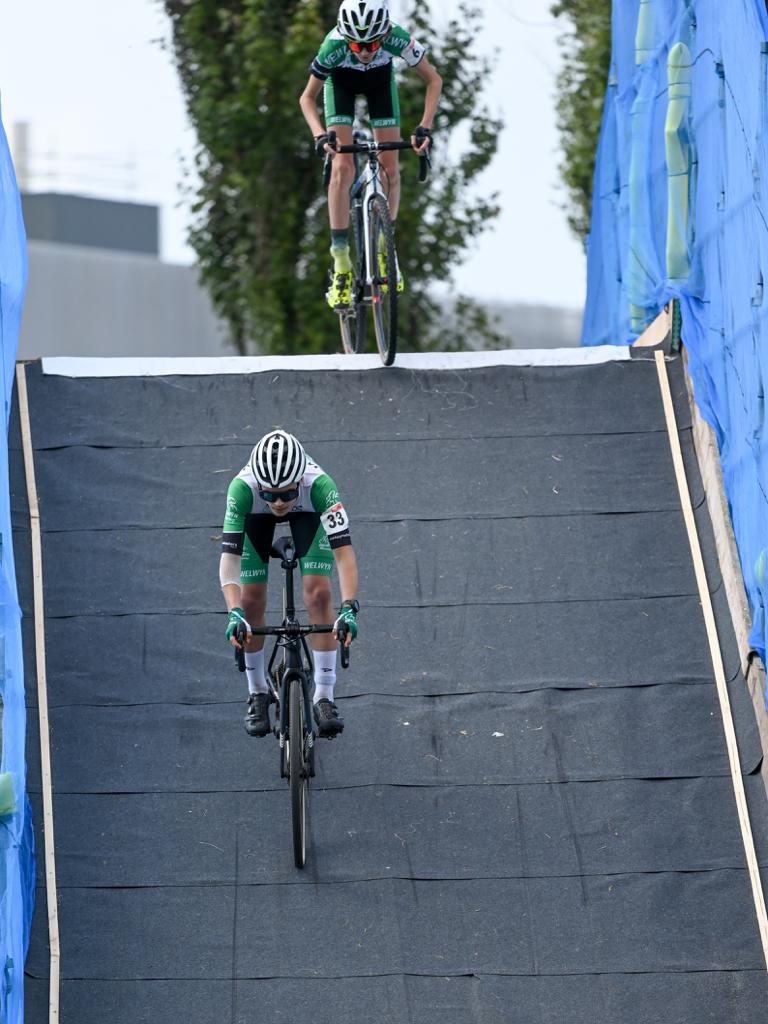 U14 Girls
18th Isabel BEALE
U14 Boys
1st Leon ATKINS
7th Oliver BEALE
U16 Girls
19th Lucy ALLSOP
33rd Ellen PHILLIPS
40th Millie COLEMAN
U16 Boys
32nd Mark LIGHTFOOT
75th Fin WOODLIFFE
79th Rupert CAVILL
CCXL Round 2 – Team MK / MK Bowl
U8 Boys
1st Marley Aldwinkle
3rd Jake Paterson
4th Benjamin Halden
7th Robert Nuttall
U10 Girls
1st Savannah Sykes
U12 Girls
3rd Esmee Bone
7th Martha Carey
U12 Boys
1st Daniel Elliott
7th Josh Halden
13th Edward Nuttall
U14 Female
2nd Katie Allsop
3rd Rachel Halden
8th Cerys Mitchell
U14 Male
DNF Henry Barker
U16 Female
2nd Lucy Allsop
U16 Male
2nd Ethan Storti
3rd Fin Woodliffe
Junior Men
5th Jake Manning
Vet 50-59
39th Garry Blackmore
Vet 40-49
35th Ewan Elliott
41st Sean Mitchell