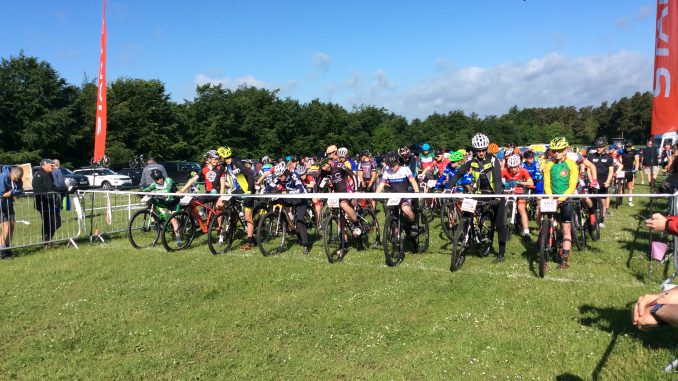 Joe Kiely and Oli Stockwell competed in the 4th race of the National MTB Cross country series at Dalby Forest, Yorkshire. The race was run on the World Cup course with lots of very technically demanding terrain. Each lap was about 3.7 miles with 540ft of climbing. The ground was muddy in places following heavy rain on Saturday making the going even harder.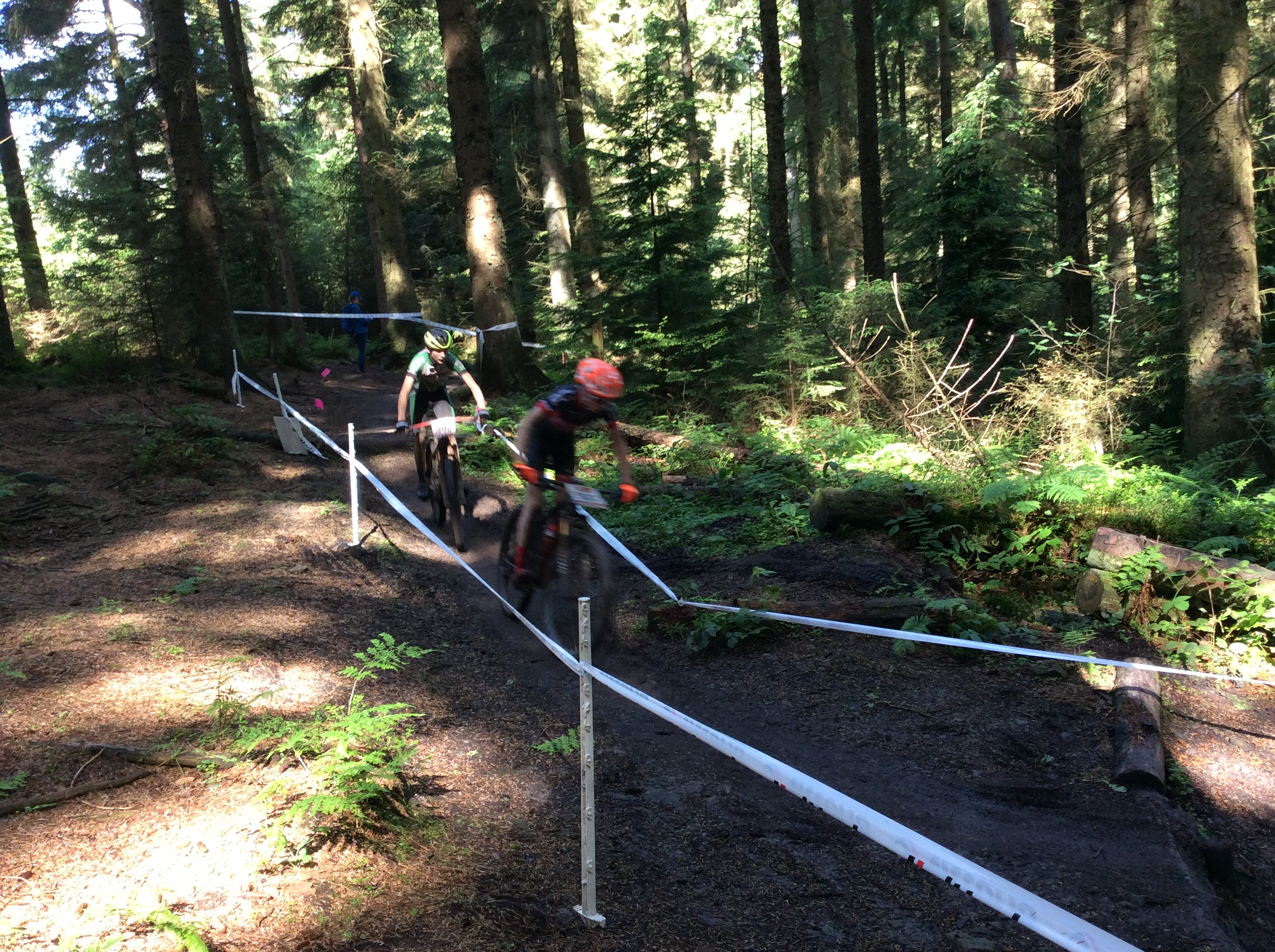 Oli had his best race yet finishing 6th overall in the youth category event which was run over 3 laps with a race distance of just over 10 miles. He was in around 11th place initially in what was a very fast start. During the 1st lap he managed to work his way up to 6 th place while some of his competitors dropped back or crashed in the difficult terrain. Oli consolidated his position during the race though he had to work all the way with 7th placed rider Thomas Timberlake of Banjo Cycling chasing him to the line just 2 seconds behind.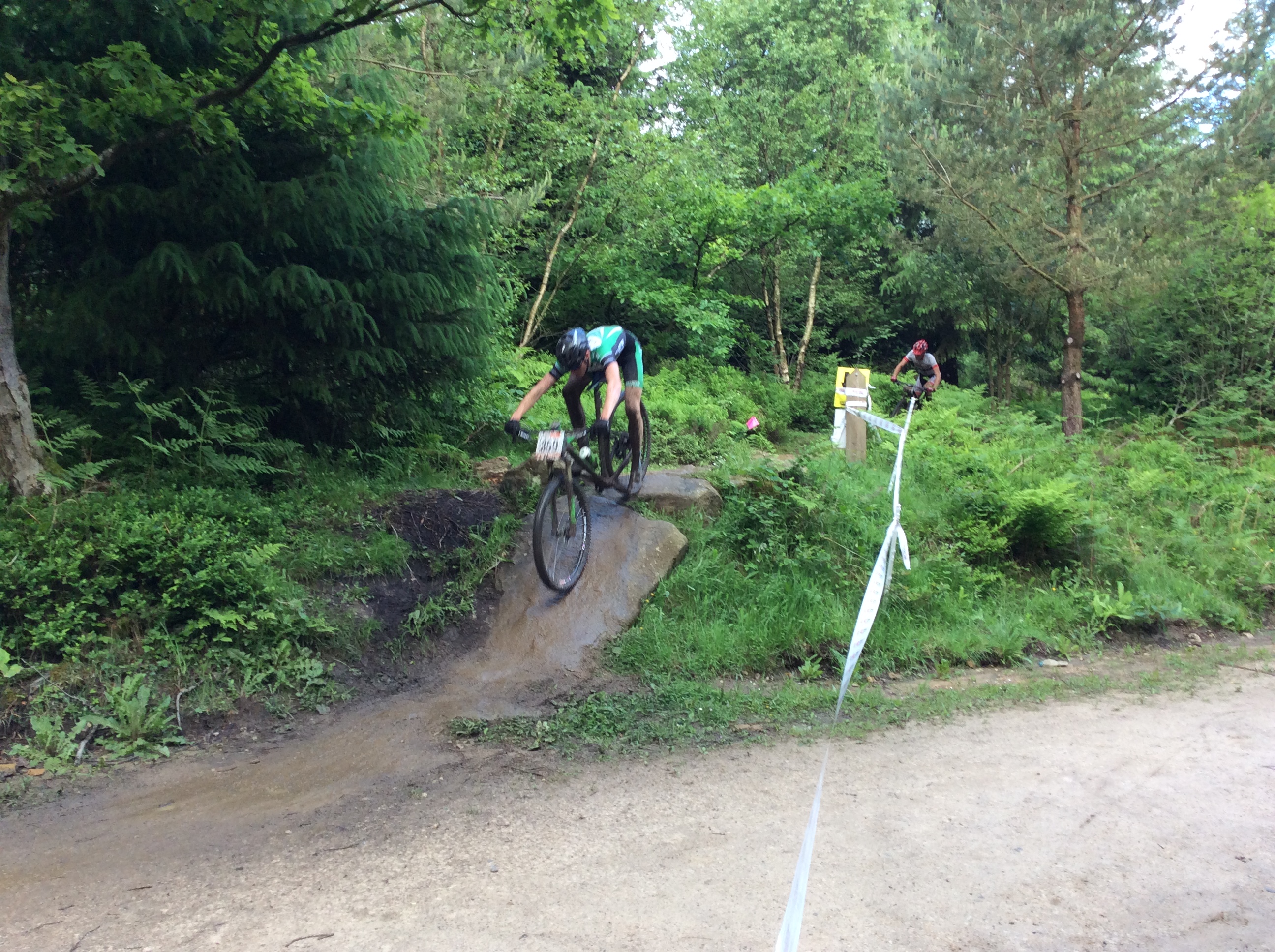 Joe Kiely finished 3rd overall in the juvenile category run over 2 laps. He started very fast and led initially before being caught by eventual winner Freddie Birchill of Southfork racing. Joe had a race long battle with Corran Anderson of Peebles CC which came down to a sprint for the line in which Joe was narrowly beaten and took 3rd place. Two excellent results.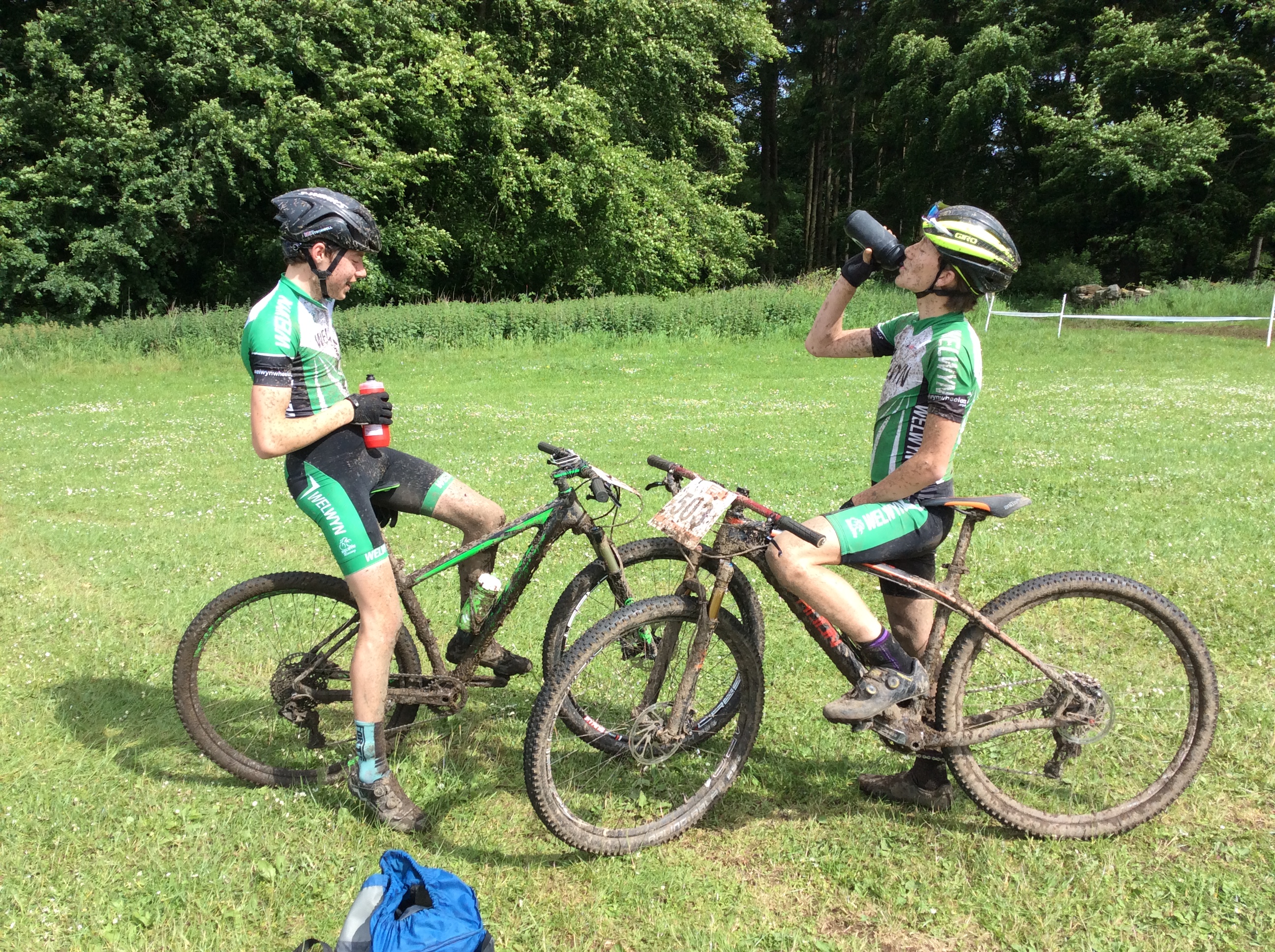 The Welwyn Track League meeting on Friday evening at Gosling Sports Park had 32 riders in the 3 Youth age group events and 26 senior riders. Good competitive racing on a fine warm sunny evening. There were race wins for the Wheelers youth riders – Jamie Dene, Joe Bennett, Finlay Woodliffe and Rupert Cavill.
A reminder that the club track championships for Under 10,12 and 14 riders  will be run at Gosling Sports Park on Wednesday June 28th and for under 16, Juniors, Vets and Seniors on  Wednesday July 5th.
Peter