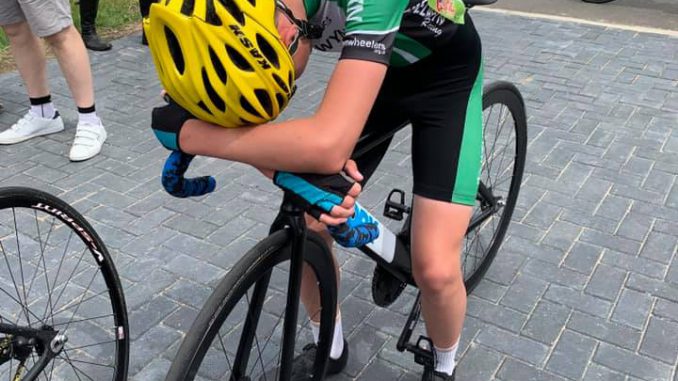 After yet another wet Friday(!) defeated the Welwyn Track League, the weekend got much better with some fine performances for our younger Youth racers, including wins for Elise Whitaker and Dan Phillips.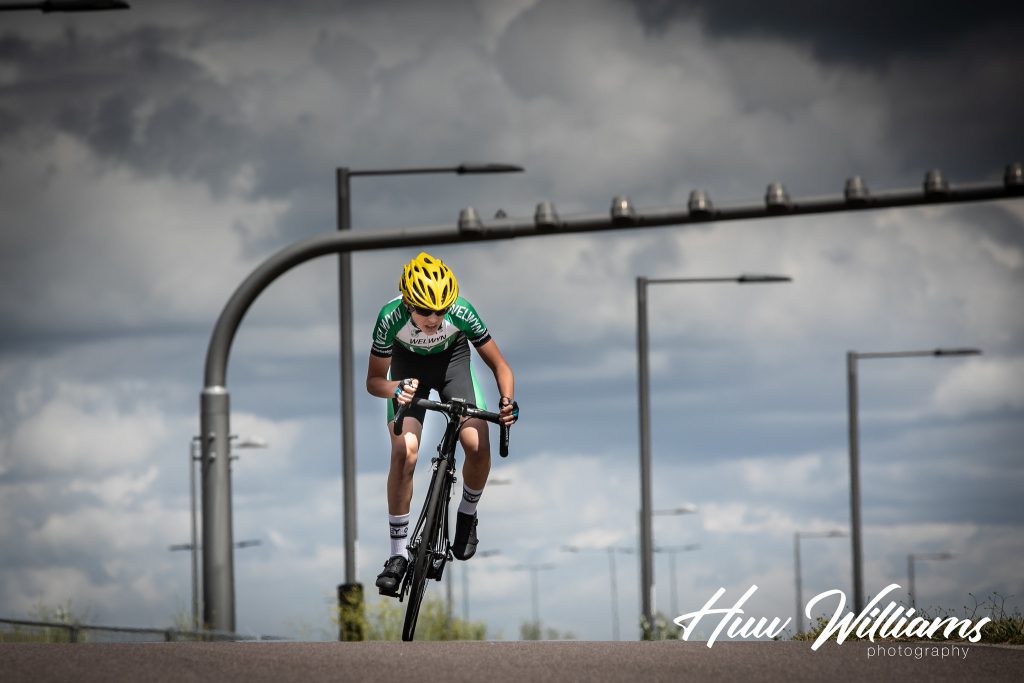 Saturday's round of the popular CC Hackney Primavera at Lee Valley saw 2nd places for Ella, Elija, Rupert and Calum (from a two man break after 13mins of racing and staying away till the finish) as well as Elise's win in the U12 race. Link to photo gallery.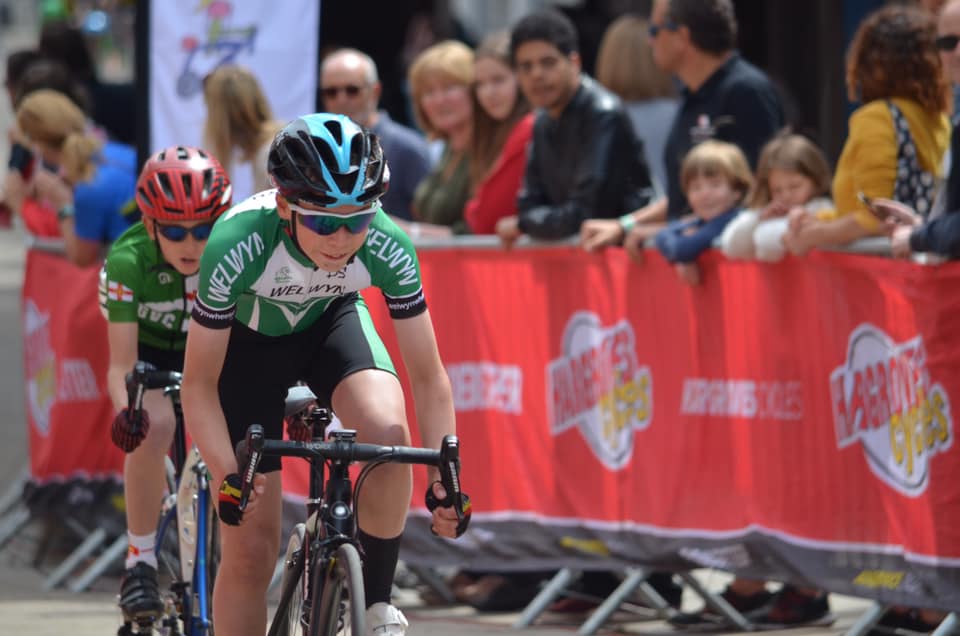 The Annual Winchester Criterium is always a great occassion and Sunday's event was no exception. Enjoyed by large crowds right in the heart of the City, the full fields racing is relentlessly tough and not kind to anyone who doesn't get a good position into the first corner. The Phillips impressed – Dan won the U12s by 40s and Ellen was 3rd in her category.
The Friends of Herne Hill Youth Team Track Champs is another outstanding annual event, well organised, good racing, great weather to boot – and there's even a bar in the club house! Exams and other commitments for most of our U16s meant that this year we fielded two U14 squads, who were competing against Youth A teams from across the country.
The U14 girls ride well against very strong company to achieve 8th overall.
The U14 boys team split the events between sprint events with Sam and Bradley, endurance events with Calum and Ethan. The highlights for the boys were Calum's very strong ride in the scratch, Ethan's individual pursuit, Sam qualifying for the Kierin minor final and the whole team working together in a very drilled team pursuit. At the end of the day they achieved 8th amongst riders up to 3 years older.
The U16 Welwyn / Terminator girls, including Iona, rode exceptionally well to 2nd place overall, nipped for the win by VCL after a technical failure on the final team pursuit. Leon rode a strong event in the U12 omnium to 3rd place overall.
Well done to all who made the long trip down to Herne Hill and our thanks to VCL. We'll be continuing to support this great team event next year.
The Friends of Herne Hill Youth Team Track Champs 2019
U16/U14 Boys Team Track Champs
8 Welwyn Wheelers U14 Boys (Calum Moir, Sam Quiggin, Ethan Storti, Bradley Taylor)
U16/U14 Girls Track Team Champs
8 Welwyn Wheelers U14 Girls (Beth Bennett, Sasha Blendish, Millie Coleman, )
U12/U10 Individual Omnium
3 Leon Atkins
Winchester Criterium

U14 Girls
3 Ellen Phillips
U12 Boys
1 Dan Phillips
CC Hackney – Primavera #3 & East London Youth Circuit Series #7

4th Cat
13 Oliver Chapman
U16 Boys
6 Euan Woodliffe
U16 Girls
2 Ella Coleman
U14 Boys
2 Calum Moir
9 Ethan Storti
12 Mark Lightfoot
17 Sam Quiggin
U14 Girls
4 Ellen Phillips
U12 Boys
2 Rupert Cavill
3 Finlay Woodliffe
8 Daniel Phillips
U12 Girls
1 Elise Whitaker
U10 Boys
2 Elijah Storti