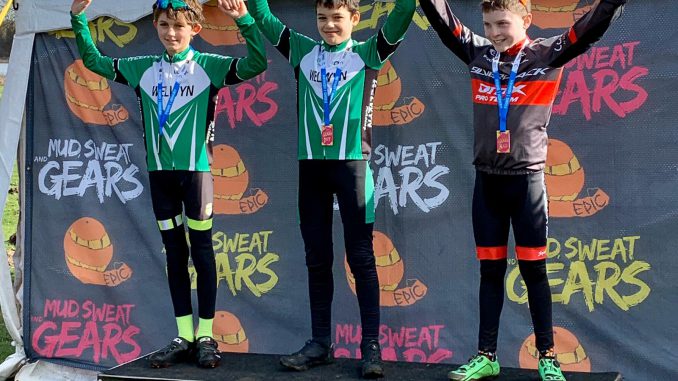 It was a busy weekend for the Youth squad who dispersed to compete in road, track and MTB events across the country.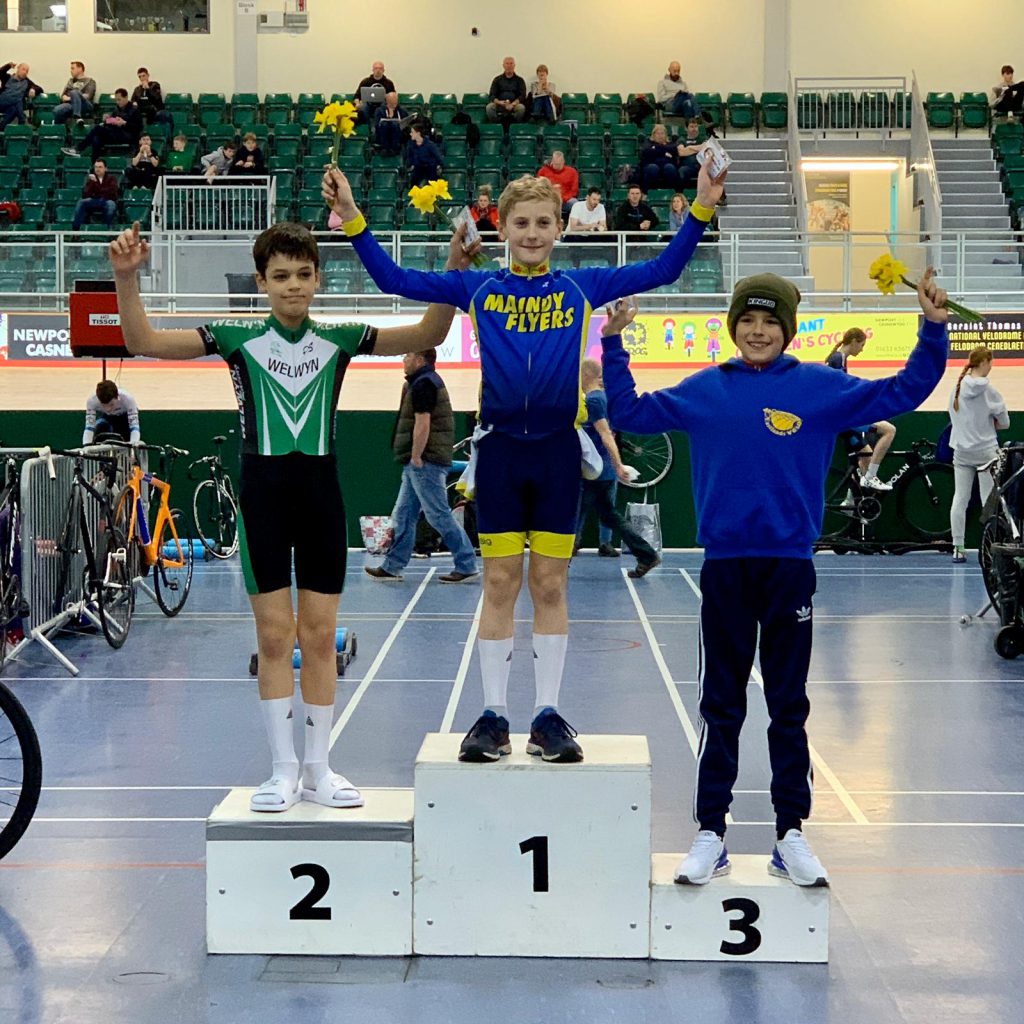 At this time of year the Icebreaker Youth Series attracts the Nation's best young track stars to compete in 3 endurance-based onminums at the Geraint Thomas National Velodrome of Wales in Newport – Round 2 was on Saturday. Leon Atkins finished 2nd overall in the Youth C group after finishing in the same position in every heat – the start of a great weekend for him. Sam Quiggin had the perfect start in the Youth Bs, winning his Scratch race qualifier before crashing out later with a nasty cut to his knee but still finishing in the top 10 overall. In the Youth As Euan Woodliffe had a similar mishap being brought down in the elimination race (bike damaged more than him), Calum Moir and Mark Lightfoot all rode strongly with Nathan Hardy finishing joint 10th overall.
Lee Valley Youth's Hog Hill Series continued with Ellen Phillips picking up her first points of the season with 3rd place out the U14 Girls. In the boys race Ethan Storti claimed the first of his two runners up spots this weekend with Dylan Strakey close behind in 4th and Oliver Tom – 13th in his first ever BC circuit race. Robin Steer also came 13th out of a decent field in the U16 Boys.
On Sunday Ethan and a bandaged Sam chased further road points at Hillingdon collecting 2nd and 4th places respectively. Ellen Philips, Amelia Cebak (Team MK) and Beth Watson (VRM) proved to be a dominate trio, staying at the front of the boy's bunch throughout the race and building a considerable lead over the rest of the girls field before contesting the sprint between themselves, which was won by Ellen.
The Mud Sweat & Gears Eastern MTB Series commenced with Leon Atkins winning the Expert Boys U12 category, racing on the adult circuit with Oliver Beale (2nd) and Daniel Elliot (8th). Isabel Beale was the 3rd Expert Girl.
Finally, In the XC MTB season-opener Gorrick Skedaddle Spring Series the Allsop sisters were both victorious in their respective categories. The U11 and U13s completed 1 lap of a shortened course, and the U14/U16s rode 2 laps of the full course.